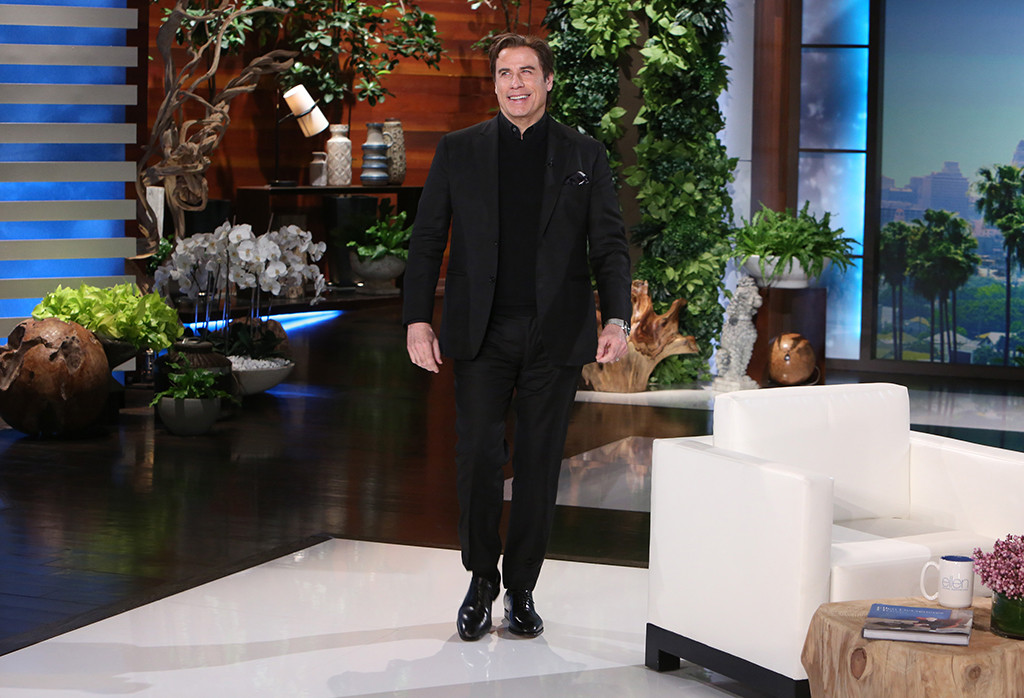 Michael Rozman / Warner Bros.
Leaving it to mom!
John Travolta is just a dad on the outside, and that's where he wants to be. The American Crime Story: The People v. O.J. Simpson star appears on The Ellen DeGeneres Show Tuesday and he's bringing along his wife, Kelly Preston, and his daughter, Ella Bleu Travolta. Host Ellen DeGeneres asks the freshly turned 16 year old whether she was dating just yet, but her dad steps in before she could answer.
"No no no. I don't interfere with that. And you know, I'm saving her because she has two guys that she hangs out with," Travolta explains. "I don't ask anything about what they say or do with each other. I just respectfully..."
Ellen quickly figures out that it's Ella's mom who is in charge of the dating scene. "Kelly do you ask?" the daytime talk show host asks Kelly.
"I know everything," Kelly responds.
"Well mothers always do," John jokes.
Both Kelly and Ella eventually reveal that she isn't dating just yet, which is perfectly fine with dad! "Let's keep it that way," he says. "I never want my children to leave the house, ever."
This isn't the first time the Grease star has brought one of his kids along with him to a talk show appearance. Last year John's son Benjamin made his debut appearance on The Late Show With David Letterman and made it clear that he wasn't totally ready for life in front of the cameras.
"I took him to Toys 'R Us recently, and he said to me when we got out of the truck and in the cart, 'Why are all these people wanting my photograph?' Because I didn't know if he knew I was in films or not," the A-lister explained. "He said, 'Well, maybe they saw one of your movies!' And he said, 'I want to work with you!' So we'll see how that evolves. I don't want to force [it]."
But when host David Letterman asked to bring Benjamin onto the set, he became a little shy. Just as he was about to step in front of the bright lights, he got nervous and darted off! Both the show host and the actor tried to woo the 4-year-old back onto the stage, but he wasn't having it, and instead chose to run into his mom's arms.