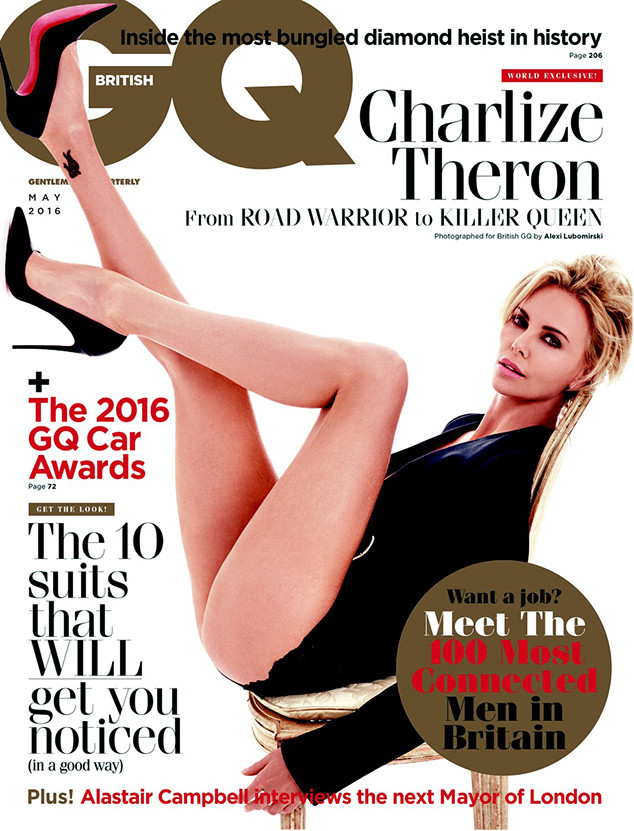 Alexi Lubomirski/British GQ
Beauty isn't everything.
It's a fact Charlize Theron knows all too well. The actress has become known in the film industry for rejecting parts that that trade on her beauty. It's served her well, as she won the Academy Award for Best Actress in 2004 after she put on 30 lbs. and wore prosthetics to portray serial killer Aileen Wuornos in Monster. She earned her second Oscar nomination in 2006 for her role as a gritty iron miner in North Country. And when she signed on to star in 2015's Mad Max: Fury Road, Theron decided that a buzz cut would look better with her character's prosthetic arm.
Though she's been the face of Dior for years, Theron says her beauty has often worked against her. "Jobs with real gravitas go to people that are physically right for them and that's the end of the story," she says in British GQ's May issue. "How many roles are out there for the gorgeous, f--king, gown-wearing eight-foot model? When meaty roles come through, I've been in the room and pretty people get turned away first."