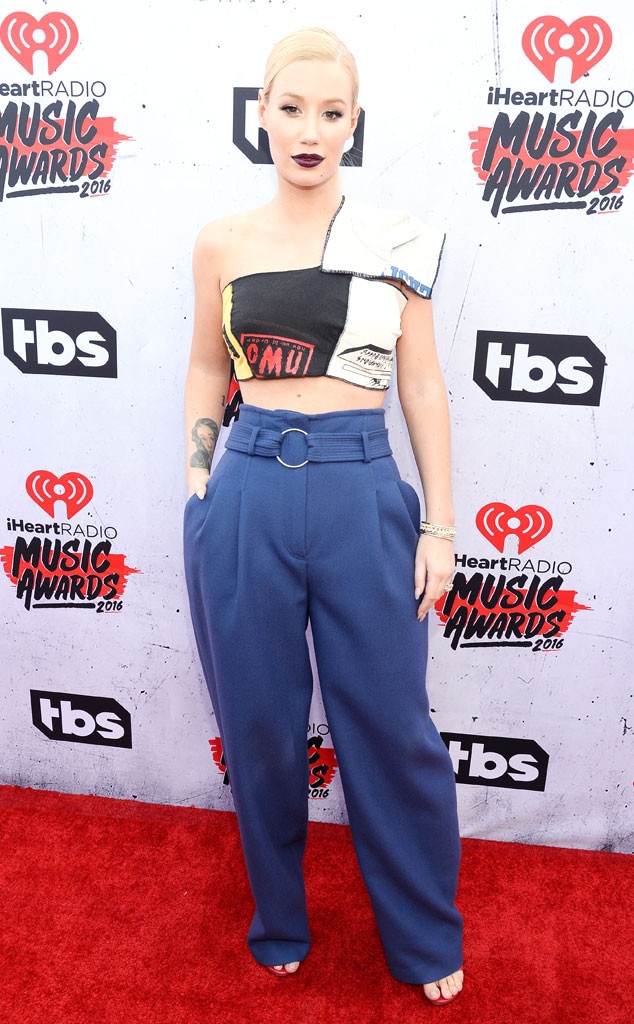 Frazer Harrison/Getty Images for iHeartRadio / Turner
It looks like Iggy Azalea's latest feuding partner is Uncle Sam.
The Aussie rapper was slapped with a hefty tax lien from the Internal Revenue Service (otherwise known as the IRS) for unpaid taxes from 2014.
The court document, obtained by E! News, states that Azalea, real name Amethyst Kelly, failed to pay her income taxes that year, which resulted in the celeb owing the IRS a whopping $391,056.55 (you might remember that 2014 was a big year for Iggy, with the release of her debut album The New Classic).
However, Iggy has taken to Twitter to discuss her tax lien, and argues that it's not what it seems, telling users she opted to pay the IRS monthly instead of shelling out one lump sum. She also alleges that this news is only coming out now because of her recent headline-making relationship troubles with Nick Young.
Here's what Azalea had to say about the pricey situation:
It's no secret that the "Team" rapper has had a rough year, and when she stopped to talk with E! News yesterday at the iHeartRadio Music Awards, Azalea explained how she gets through these "turbulent" times.
"Everybody knows, it's no secret, I had a bit of a turbulent 2015," the 25-year-old explained. "I wanted to not breeze over that. I wanted to acknowledge how I felt about it, and I just wanted to say, 'You know what? I think it's fine if everybody doesn't support me because I am a believer in myself.'"
She continued, "My motto is just like the song says: 'I got me.' Just have your own back. I think we worry a lot about people liking our pages or how many followers we have, and you just gotta worry about your own thing."
Watch:
Iggy Azalea on How She Handles "Turbulent" Times