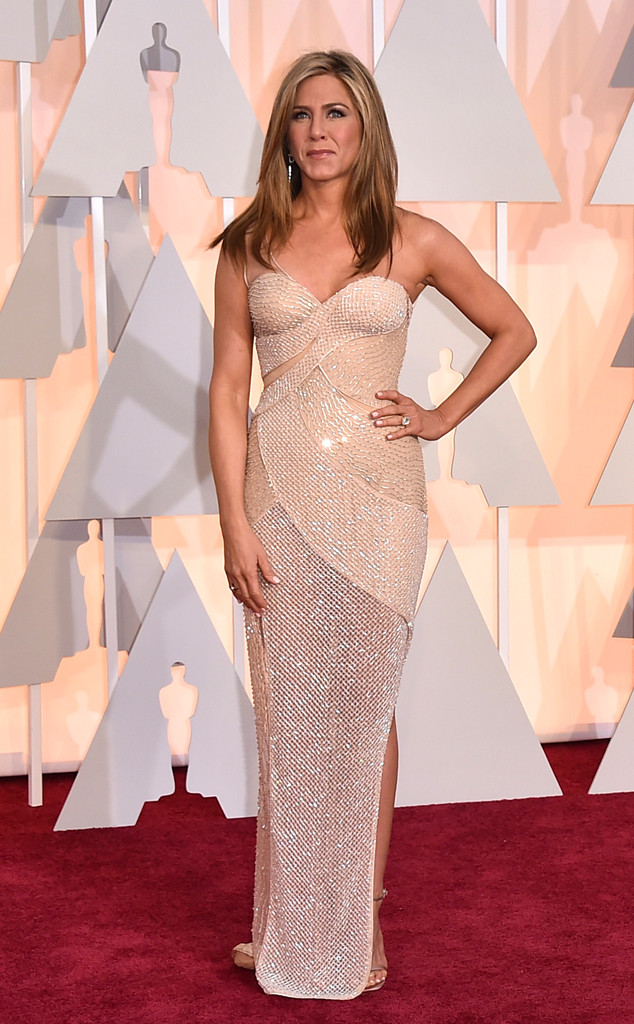 Jordan Strauss/Invision/AP
Jennifer Aniston is holding back on us.
We wouldn't expect the 47-year-old actress to share all her style secrets, but her interview with Vogue is leaving us completely in the dark. Like, OK, Jen's always had a natural, California girl look, but nobody just wakes up like that. There has to be a magic serum or avocado bathing ritual involved...right?
Wrong, boringly enough. Jen's beauty advice is basically what every mother tells her teenage daughter when she first discovers black eyeliner and red lipstick: Less. Is. More.