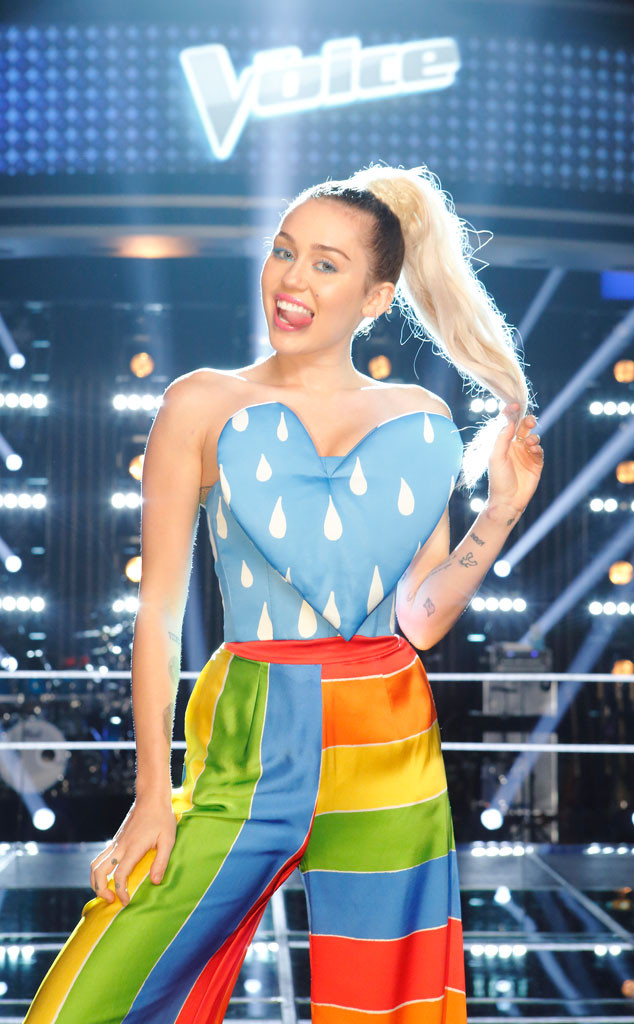 Trae Patton/NBC
When Miley Cyrus announced a few weeks ago that she was joining The Voice full-time next season as the show's newest coach, the reaction was more of a universal head-scratch than anything else. Miley, as in the woman formerly known as Hannah Montana and currently known for her out-there antics and weird wardrobe?
The answer: Yes, that Miley. But if you saw her debut on The Voice in last week's Knockout Round episodes, in which she helped current coaches Blake Shelton, Christina Aguilera, Adam Levine and Pharrell Williams as season 10's key adviser, you know that this isn't a surprising decision at all. Real talk: She's great, and she'll be an excellent coach.
Missed the episodes? Here are five reasons why you're going to love her next season.
1. She's an accomplished musician. Sure, you know Miley has an extensive nipple pasty collection. But let's not forget that this is a woman who has also had 17 singles chart on the Billboard 100 and who has recorded seven studio albums. She's intuitive about music, as we saw when she gave very specific, tiny suggestions to some of the singers that really elevated their performances.