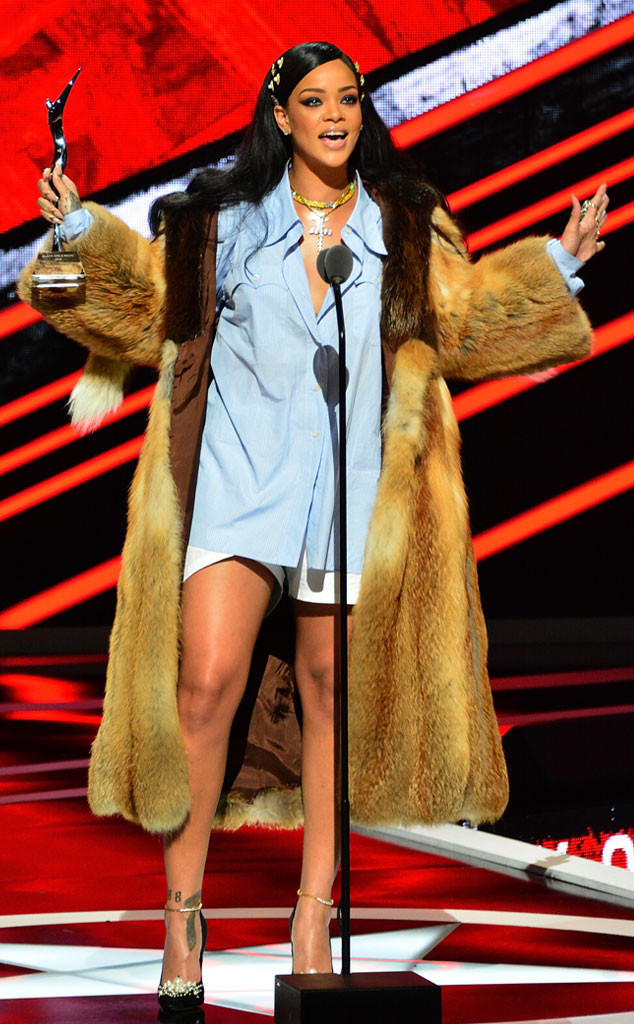 Brian Killian/Getty Images
Rihanna is starting off her weekend by shining bright like a diamond.
The music superstar traveled to the New Jersey Performing Arts Center Friday evening for the annual Black Girls Rock! event.
Set to air this Tuesday on BET, the annual event helps to promote the arts for young women of color as well as encourage dialogue and analysis of the ways women of color are portrayed in the media.
Activist and model Bethann Hardison helped close out the show by bestowing the Rock Star Award to Rihanna who had a special message to share with fans.
"Thank you so much for celebrating us in a world that doesn't celebrate us enough," she told the packed audience. "The minute you learn to love yourself, you will not want to be anybody else."