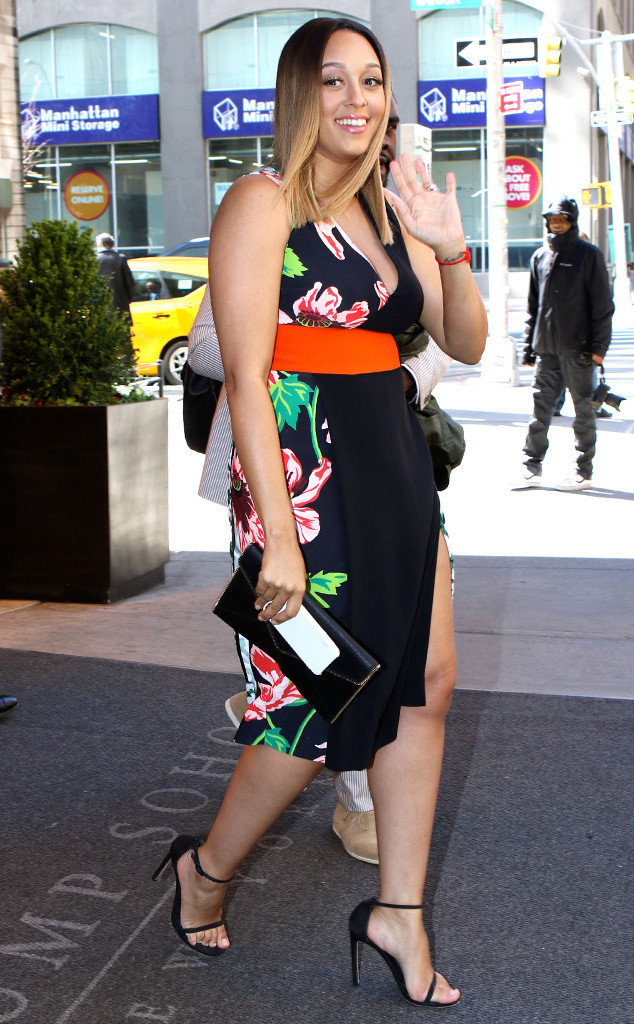 Nancy Rivera/Splash News
Tia Mowry is getting personal when it comes to her responses to body shaming.
The 37-year-old Sister, Sister, The Game and Tia & Tamera alum had in December sparked pregnancy rumors when she was seen showcasing a fuller figure. She later debunked them, saying she had gained 10 to 15 pounds because of her Cooking Channel show Tia Mowry at Home. She was recently insulted by a few body shamers again when she posted on her Instagram page photos of herself walking in New York City in a multi-colored floral Stella McCartney dress.
"I don't normally do this, but I wanted to prove a point," she wrote Thursday, alongside a screenshot of Instagram comments. "I just posted a few days ago about embracing and uplifting others about body image. Here, @miekk_ felt the need to say I was getting fat. I took a look at your profile and I was sad to see that you WORK for YOUNG African American girls aiding in their studies. I hope this isn't what you would tell your girls? Does your BOSS know that this is how you degrade other WOMAN?"