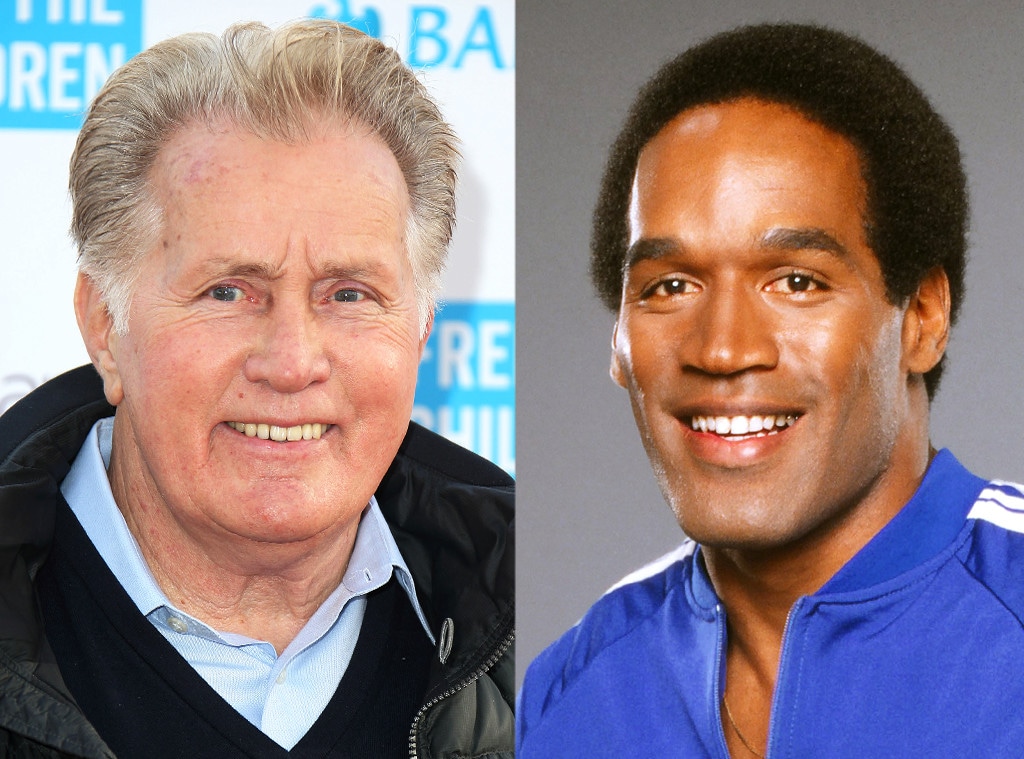 Harry Langdon/Getty Image, Mike Marsland/WireImage
Well, this is a development in the recent obsession with the O.J. Simpson case that we did not see coming.
Investigation Discovery is getting to work on a series entitled Hard Evidence: O.J. Is Innocent from—of all people—executive producer Martin Sheen, THR reports. The six-part true crime docuseries will re-examine the case of Nicole Brown Simpson and Ron Goldman from beginning to end, unveiling an entirely new hypothesis: That, as the title betrays, Simpson was not the perpetrator of the heinous crimes committed that night in Brentwood 20 years ago. In addition to executive producing, Sheen will also narrate.
The series will be largely based on Texas private investigator William C. Dear's two decades of investigation into the case. Dear is the author of OJ Is Innocent and I Can Prove It, a book that the author alleges presents "never-before-seen evidence," as well as an alternative theory to what really happened.
In a statement, ID Group president Henry Schleiff admits he's had is own feelings of certainty over Simpson's guilt changed by the evidence presented by Dear. "Like most others I had always believed that the evidence showed that [O.J.] did it," he said in a statement. "I went into this with a tremendous amount of doubt and cynicism, but this is so amazingly convincing that when you do connect the dots and look at the new evidence, it made me accept the fact that O.J. is innocent."
Sheen adds that he hopes the series will answer three questions: "What if there were enough evidence that proved O.J. Simpson did not murder his ex-wife Nicole or Ron Goldman? What if the real killer were still at large? And finally, what if a grand jury convened to reconsider the case based on new evidence?"
Interest in the Simpson case has reached a near-fever pitch courtesy of FX's stellar limited series The People v. O.J. Simpson: American Crime Story. This summer, a second series examining the story, O.J: Made in America, will air in five parts on ESPN. All this has, of course, brought the main players of the case back into the spotlight, making Marcia Clark, Christopher Darden and Mark Fuhrman once again media targets and household names.
ID has no production schedule yet, though they aim to air the series in early 2017.
Are you surprised that Sheen is certain of Simpson's innocence? Will you watch ID's series?