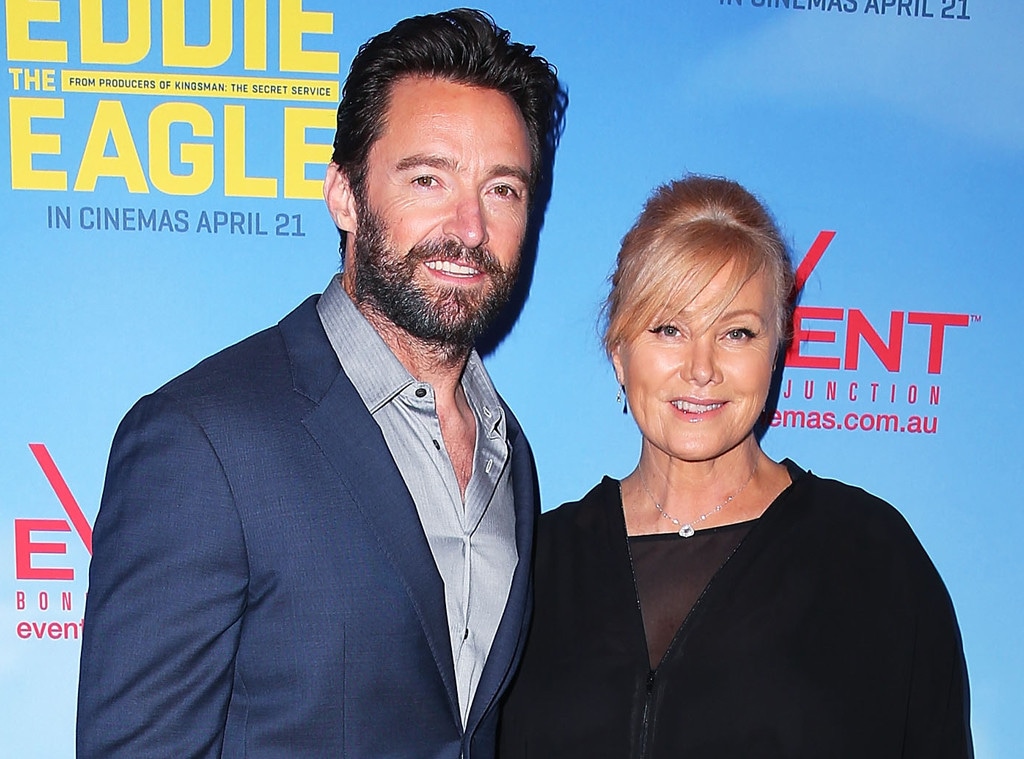 Brendon Thorne/Getty Images
Hugh Jackman understands what makes for a good marriage...just ask many woman.
The Australian Wolverine star and wife and actress Deborra-Lee Furness, parents of two, are getting ready to celebrate their 20th wedding anniversary next month. Jackman talked about her when asked about his life slogans in an interview with Australian news program Sunrise, which aired Wednesday. He said one of them, which is "drummed" into him every day, is, "Happy wife, happy life."
"That's the slogan," he said. "We're about to celebrate our 20th."
He and his wife married in April 1996. Last summer, Jackman posted on his Twitter page a throwback photo of the two on their honeymoon.
Jackman and Furness met on the set of the Australian crime drama series Correlli, which aired in 1995. They wed a year later.
"I decided, I won't ask her to marry me for six months," Jackman told Town and Country magazine in 2013. "Then after four months I thought, that's the most ridiculous rule!"
In September, Jackman talked to E! News about his and his wife's marriage and upcoming anniversary.
"I've started planning and thinking," he said. "I'm a big believer in romance being filled with surprise."
In his interview with Sunrise, Jackman also talked about recently rescuing his and his wife's 15-year-old son Oscar from a riptide while swimming in the ocean at Sydney's Bondi Beach. With the help of another man, Jackman had also helped daughter Ava, 10, out of the water and helped lifeguards direct other swimmers to safety amid the rising, violent waves.
"Hats off to the guys at North Bondi and Bondi. It was a rough surf that day," Jackman said.
"My son got a little caught," he said, joking, "I've had him in America too long. That's a sure sign. He still does have Vegemite on toast but getting caught in a rip, that's a sure sign I haven't had him at the beach enough."
Watch:
What Will Hugh Jackman Do for 20th Wedding Anniversary?