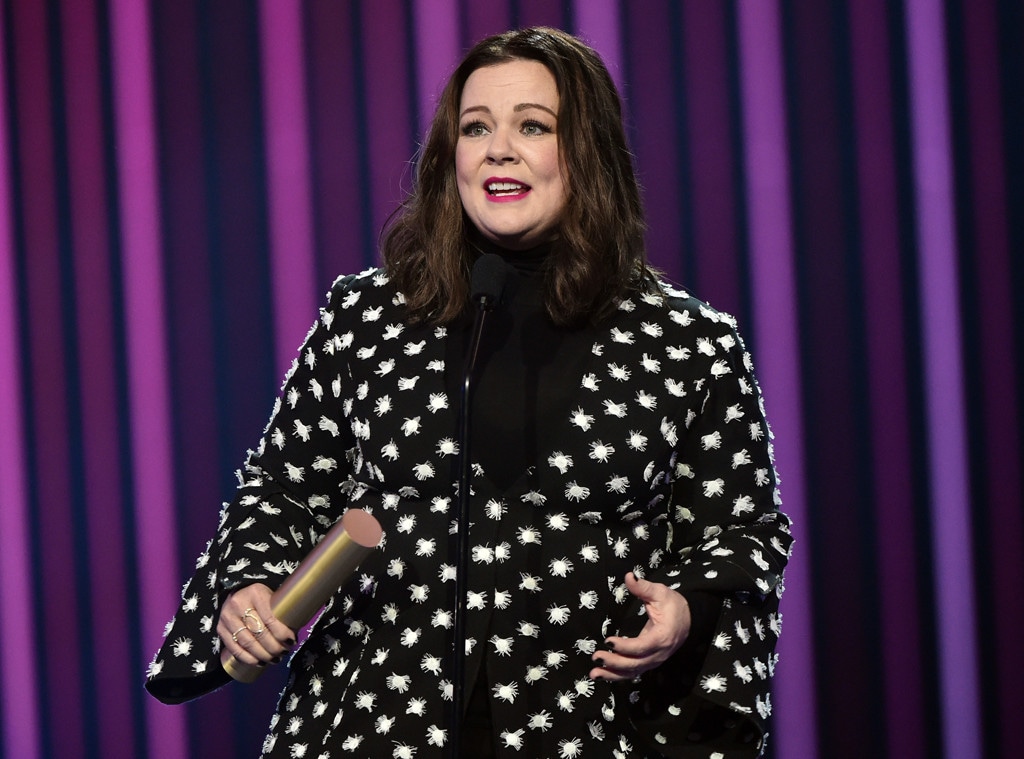 Alberto Rodriguez/E! Entertainment/NBCU Photo Bank via Getty Images
Melissa McCarthy, one of the funniest stars in showbiz is back at it—and this time, she comes bearing gifts, in the form of two half-naked demigods with 20-pack abs who are there to help her work on her "holy temple." 
Wait, what? That's not what this video's about? Forgive us for getting distracted...
Okay, so all jokes aside, pun intended, Melissa McCarthy has a message for theatergoers ahead of the release of her new movie, The Boss, directed and co-written by hubby Ben Falcone.
The last thing we want when we fork over the dough to see a movie in the theater is to have the misfortune of sitting next to a Texty Teddy (let's make that a thing). People who text and talk on the phone during a movie are soooo annoying, right? That light is hurting my eyes, dude. It's dark in here. It's supposed to be dark in here.
McCarthy clearly agrees, stepping up against the Texty Teddys of the world in this new hilarious PSA and promotion for the upcoming comedy.
Wearing a "BOSS" beanie, McCarthy stops her giggly workout to warn people against ruining "every f---ing thing for every f---ing person in the theater!" You tell 'em, Boss. BTW, your core looks great.
The Boss hits theaters nationwide on April 8.