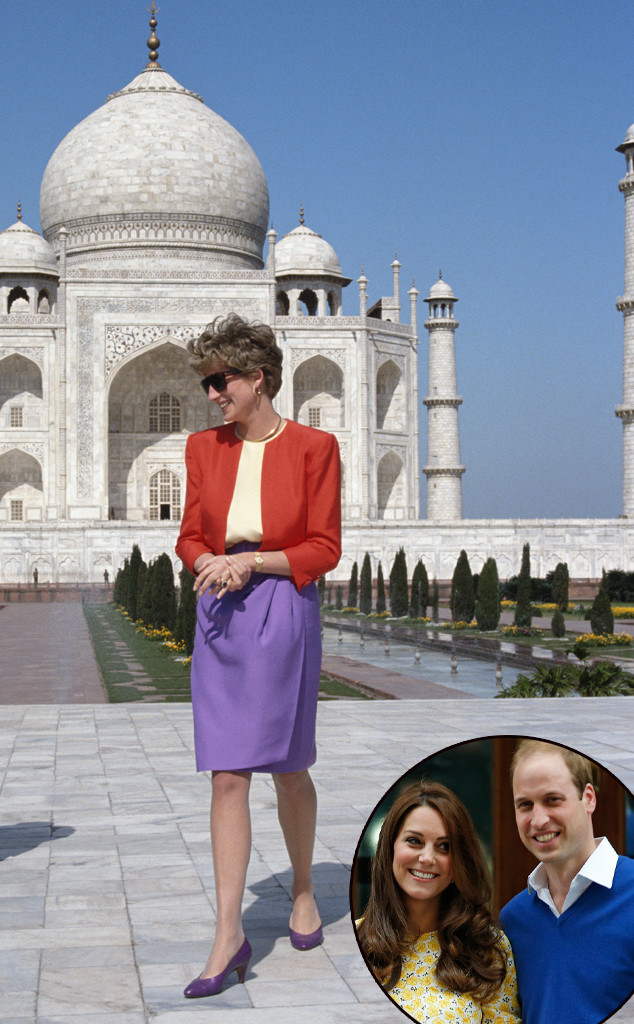 AP Photo/Alastair Grant; Jayne Fincher/Princess Diana Archive/Getty Images
Princess Diana was photographed at the Taj Mahal during her visit to India in 1992—an image that has become famous for embodying the Princess but also for the demise of her marriage with Prince Charles.
Nonetheless, the famous monument of love remains a staple in keeping Diana's memory alive, and thus will be a touching moment as Prince William and Princess Kate Middleton make their own visit in April, 24 years later.
"[Prince William] feels incredibly lucky to visit a place where his mother's memory is kept alive by so many who travel there," the Cambridges' communications secretary Jason Knauf said in a statement.