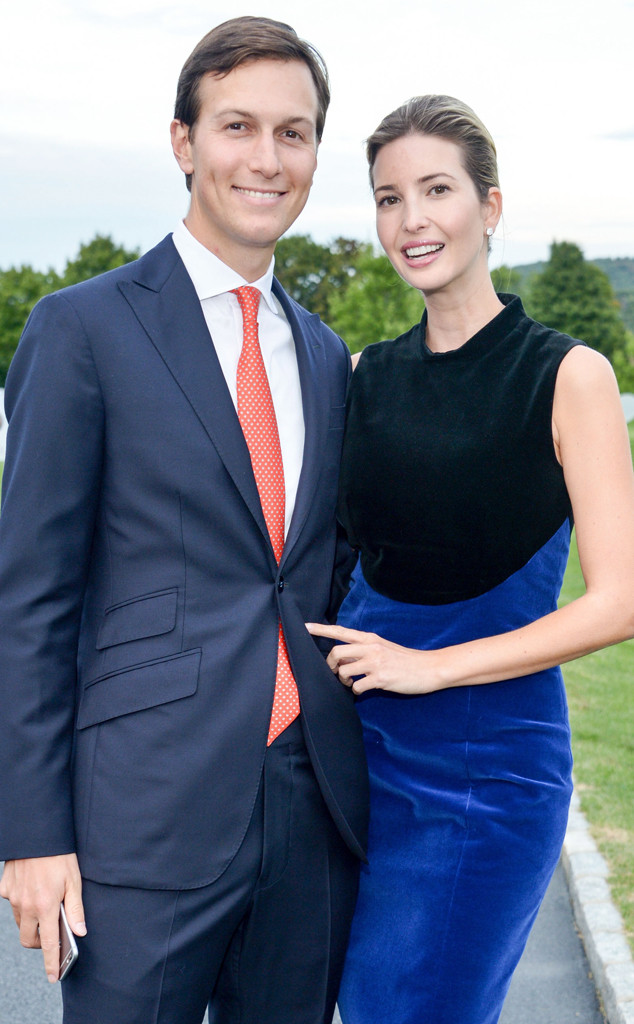 Grant Lamos IV/Getty Images
Ivanka Trump and her husband Jared Kushner welcomed their third child, a bouncing baby boy named Theodore, into the world on Sunday, and the mommy-of-three has been loving every minute of it.
Donald Trump's daughter took to Twitter to share a photo of her hubby and their eldest child, 4-year-old Arabella Rose, sitting together with the newborn on a chair in the hospital room.
Arabella looks ecstatic to be an older sister again, while Jared can't help but smile from ear to ear.