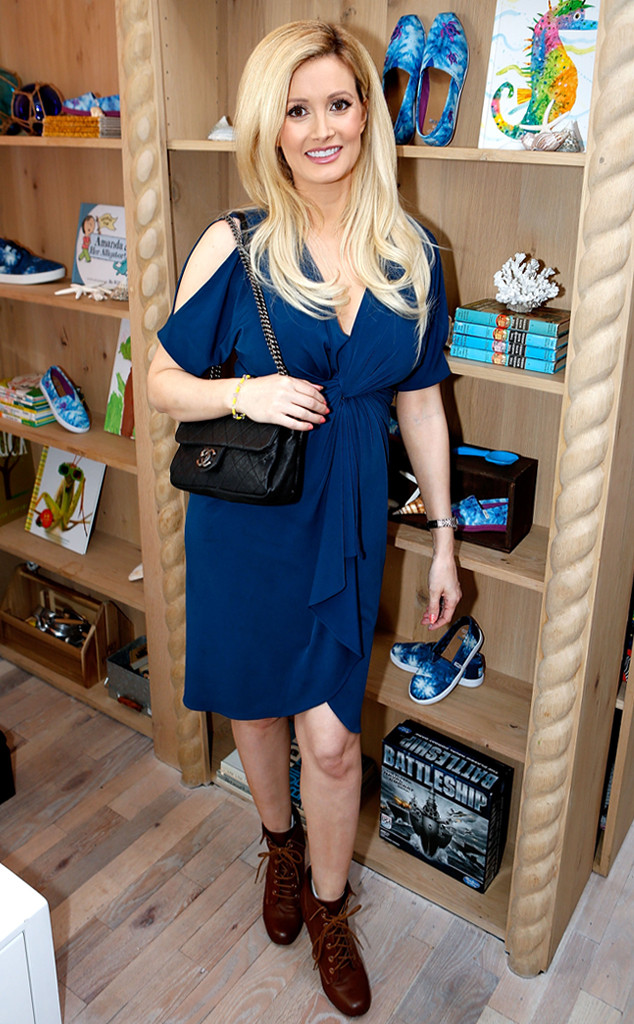 Randy Shropshire/Getty Images for Oceana
It's a boy!
Holly Madison and her husband, Pasquale Rotella, are expecting a son, her rep confirms to E! News. The former Girls Next Door star already has one child, a daughter named Rainbow Aurora. Holly announced her pregnancy in January and revealed that her little girl wanted a baby sister to look after. "She was the first person my husband and I told," she told People.
"She's rooting for a girl. I think she's going to be a good big sister. She's very caring and she loves playing with her baby dolls and taking care of the pets."
Little Rainbow will just have to get used to having a baby bro! Holly sat down with E! News just last week and opened up about how she's still getting used to being pregnant again. "I just get tired super easily. Like, yesterday I was catching up with my friends, and I was just telling stories I was excited about and I'm like dead out of breath at the end of it," she explained. "I was like, this is embarrassing. I feel like I just ran a marathon!"