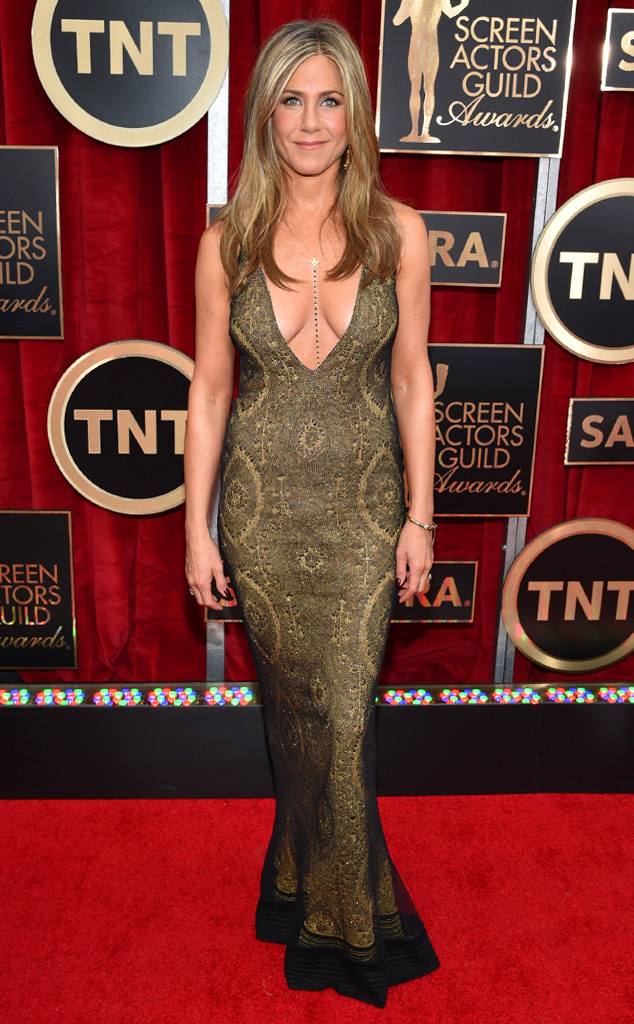 Jordan Strauss/Invision/AP
If you want to look like Jennifer Aniston, prepare to sweat for at least an hour straight every day.
At 47 years old, the Hollywood movie star has a physique that looks like it hasn't aged a day. While some may chalk it up to good genes, the Mother's Day actress asserts it takes more than just relying on Mother Nature to staying in tip top physical shape—in fact, it requires a daily morning commitment.
"I'll go do a workout of some sort. I have a trainer, a wonderful woman who I do this spin-yoga class [with]. We spin for half an hour, and then do yoga for 40 minutes. That's pretty intense," she revealed to Well + Good. "Then I go to a gym, where I do strength training or just my own thing on the treadmill, the bike, or the elliptical, just to change things up. Keeping your body confused is always the key for me."