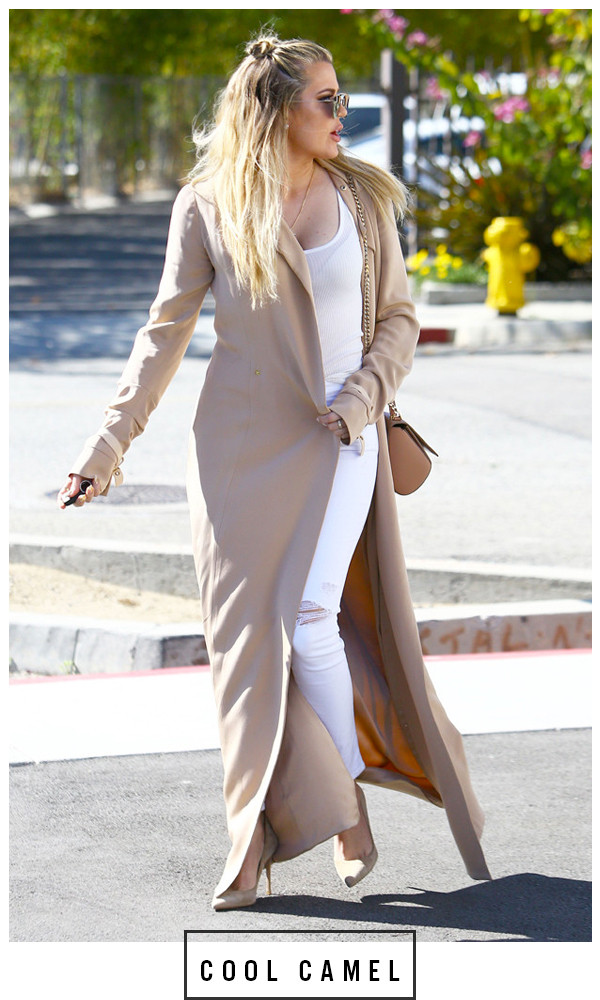 CMaidana / AKM-GSI
If you do anything at all this weekend, go get yourself a duster.
You're probably avoiding long coats for the fact they feel a tad formal or too bulky for warmer weather. A good duster, though, is not your average winter coat. The springtime wardrobe staple is easy, breezy and ideal for layering.
Need proof? Just look to celebs who are pairing their floor-length layers with every possible outfit.
The fun thing about investing in a neutral camel topper, like Khloe Kardashian's camel coat, is that it pretty much goes with everything. To keep it simple, a monochrome outfit underneath is a chic, no-hassle look, but an over-the-top pattern or neon shade layered underneath would not look out of place either.