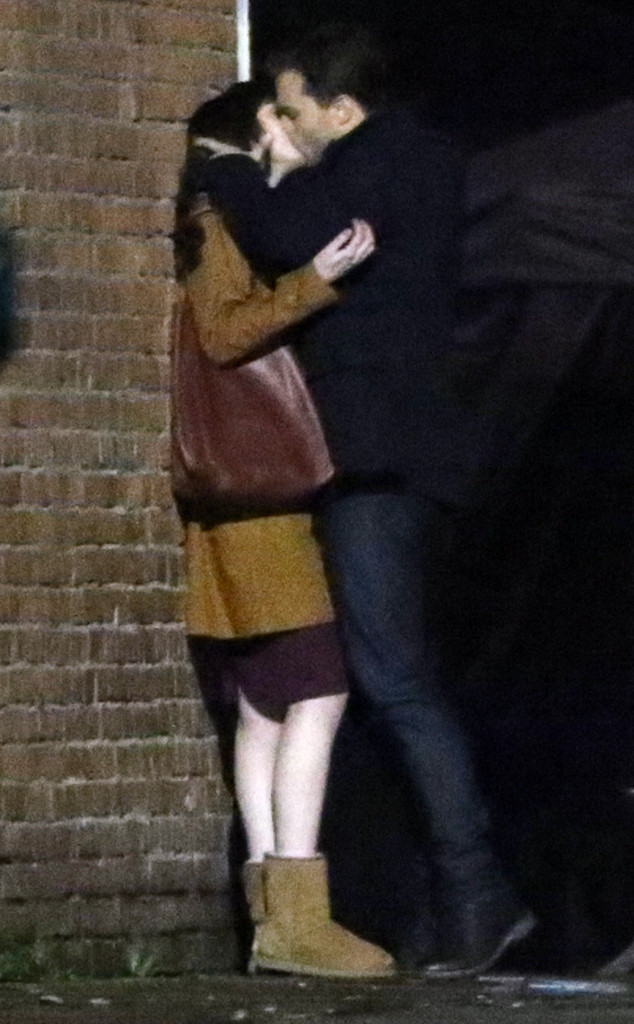 Kred/ PacificCoastNews
Whoa, get a room, you two! Like, maybe that red one. And don't forget to use the safe word.
Jamie Dornan, 33, and Dakota Johnson, 26, were spotting filming yet another steamy make-out scene for Fifty Shades Darker, the sequel to Fifty Shades of Grey. The two are reprising their roles as the heroine Anastasia Steele and her dominant BDSM-loving lover Christian Grey.
Spoiler alert!
Yes, in case you couldn't guess, despite the drama that ensued in the first movie amid her shock about his unconventional lifestyle, sexual fetishes and reluctance to be in a relationship, these crazy kids are infatuated with each other and reconcile.
On the movie's set in Vancouver, they were seen kissing with Johnson's back pressed against a brick wall, with both of them touching each other's faces. The actress wore a long, beige coat, paired with a knee-length maroon dress and beige suede pumps, which she later swapped for more comfortable Uggs.
Dornan was also seen leading Johnson by the arm with a stern expression on his face as she appears dazed.