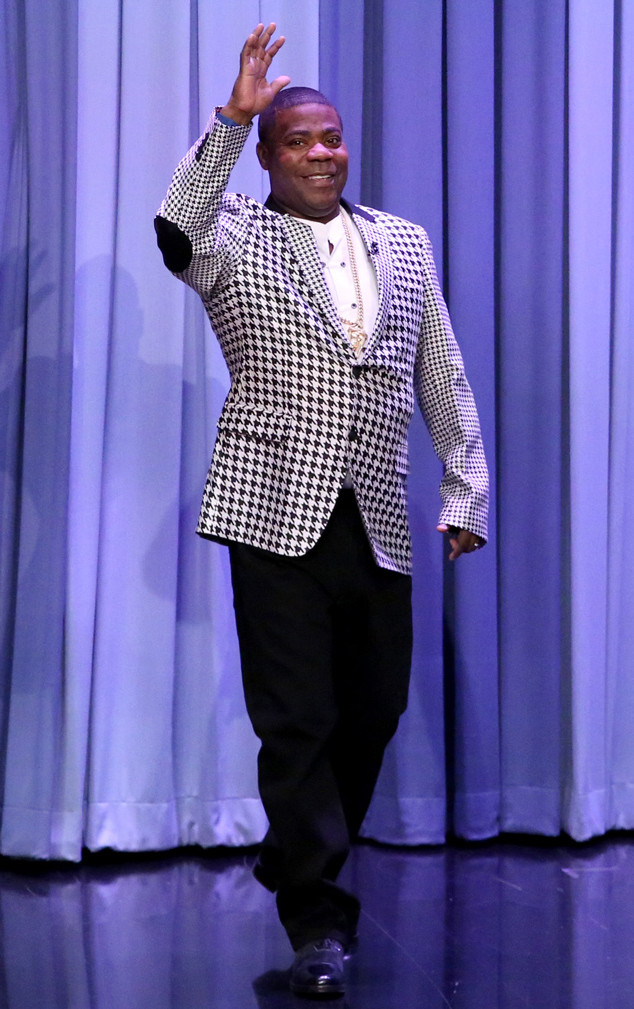 Andrew Lipovsky/NBC
Learning to laugh again is easier said than done.
In a new interview with Rolling Stone, Tracy Morgan reflected on the 2014 accident that nearly claimed his life. As one might imagine, the recovery process was arduous. "I said, 'If my funny ever went away, I'd die.' And I thought I was going to die for a long time. My thoughts—I was in a very dark place. I was sitting right here, contemplating suicide," he revealed. "I couldn't walk."
Today, Tracy is standing tall—even if he still walks with a limp, a constant reminder of his life-altering accident. The Saturday Night Live and 30 Rock vet now makes it a point to acknowledge the many things he has to live for, like his wife, Megan Wollover, 29, their daughter, Maven Morgan, 2, and his three kids from a previous marriage. Tracy also remains convinced that he visited the afterlife while in a coma, and while there, he claims to have seen his late father, Jimmy Morgan, who died of AIDS in 1987. Tracy joked that he avoided heaven's white light because he "thought it was the police." In all seriousness, he believes his dad is responsible for sending him back to Earth. "He was the one who said, 'Go home, son. I ain't ready for you yet.' I don't think I cheated death. I think this was the plan," Tracy explained. "My room wasn't ready."