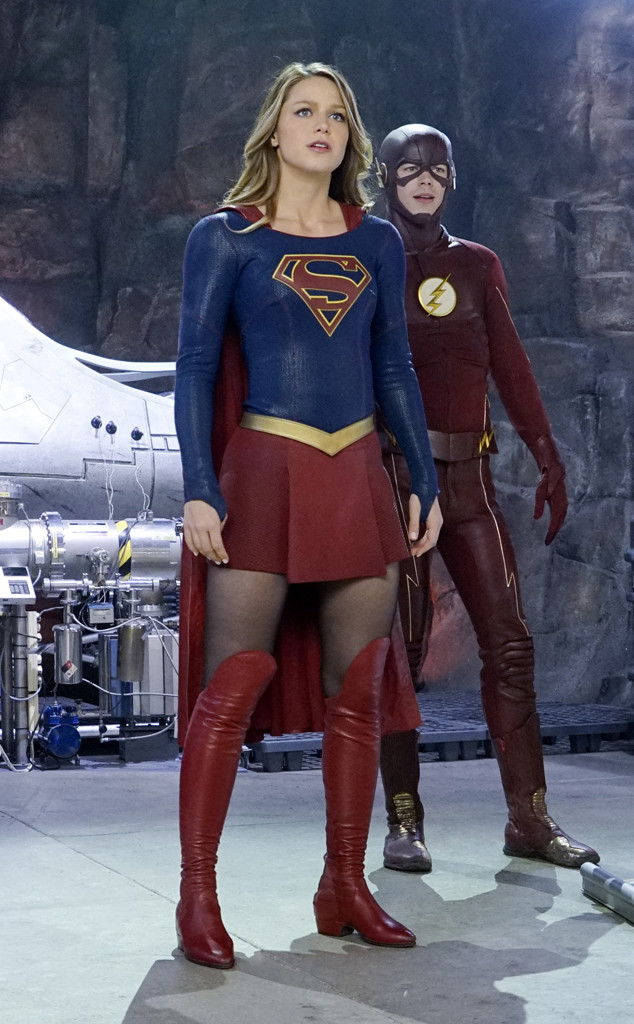 CBS
On Monday's Supergirl, your two favorite nerdy superheroes will unite to fight some super bad girls (namely Silver Banshee and Livewire) when the evil duo kidnap Kara Danvers' powerful boss, Cat Grant (Calista Flockhart). Kara, a.k.a. Kara Zor El a.k.a. Supergirl (Melissa Benoist), recruits the new superhero in town, Barry Allen a.k.a. The Flash (Grant Gustin), to help her defeat them. Barry stumbles into National City quite literally when he accidentally runs so fast he creates a breech and winds up on another Earth.
It's a delightful pairing of two superheroes who work together, unlike some movie that's in theaters this weekend, anyone hear about that one? To get you excited for the big event, here are five things you can expect from the hour—including how Beyoncé fits into the whole thing.
1. It's FUN. The Flash and Supergirl are both breezy, funny shows at heart, so they were kinda perfect to merge together. Also, TBH, Kara even beats Barry on the nerdiness scale, and since the Flash has a few years of superhero-ing under his belt, he looks pretty suave and confident, too.