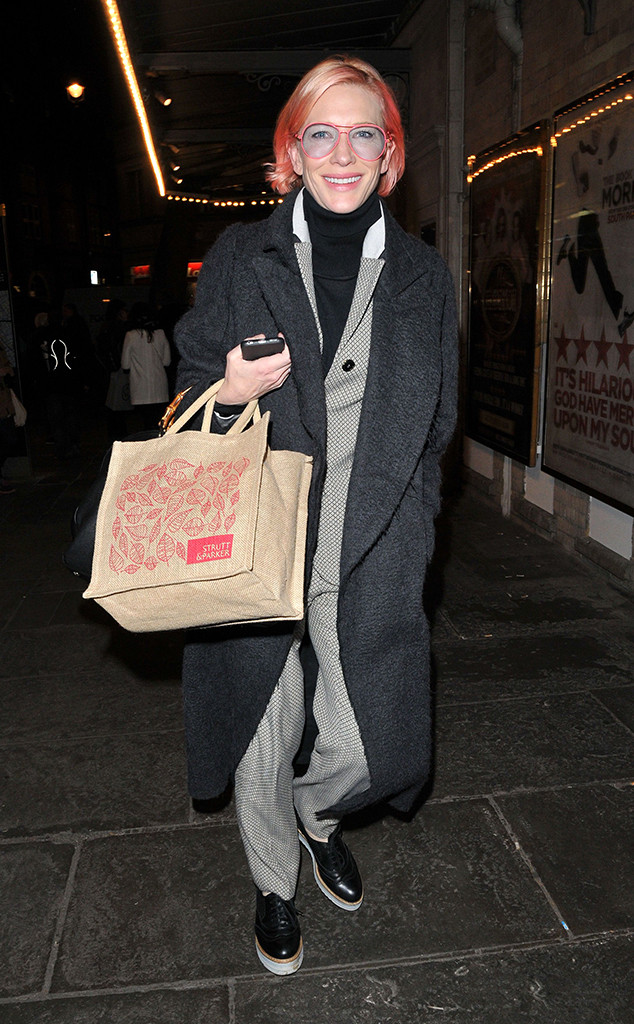 Can Nguyen/REX/Shutterstock
Someone may have had a craving for cotton candy.
Cate Blanchett debuted a new look this week; The 46-year-old British Oscar-winning actress had her blond hair dyed bright pink! She sported her new hairstyle, which she paired with matching tinted aviator glasses, while out and about in London.
"We've been talking about doing it for a while but wanted to get all the award seasons out of the way to have a play and a bit of fun," he colorist, Nicola Clarke, told the U.K. newspaper The Telegraph in comments posted Thursday.
The dye is semi-permanent.
"It will last a couple of weeks, depending on how many washes it has," Clarke said.