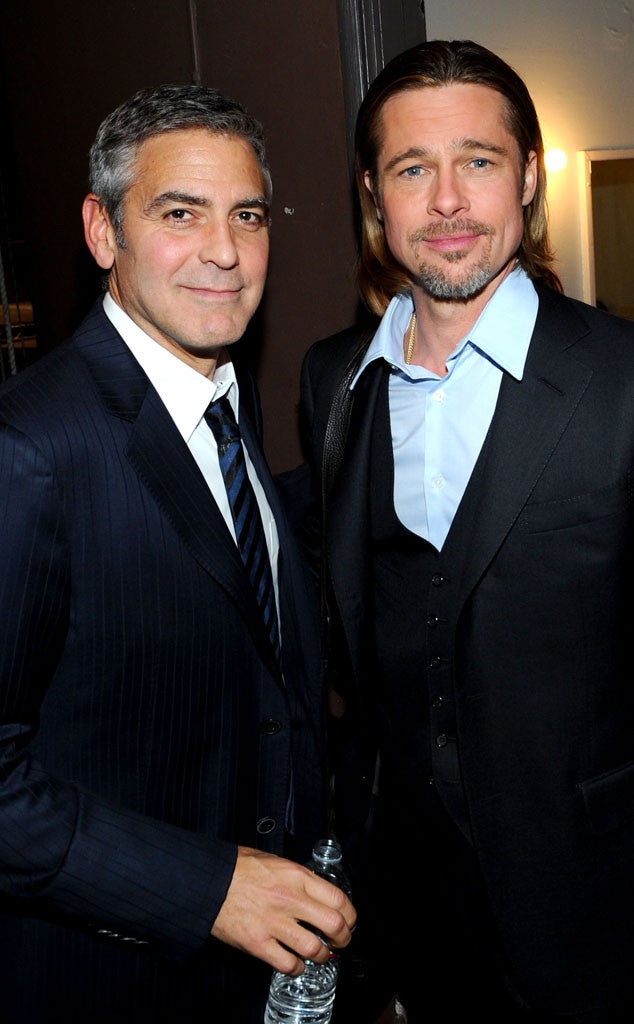 Michael Buckner/Getty Images
With friends likes these, who needs enemies?
George Clooney traveled to Las Vegas this week where he attended the Adobe Summit. While discovering the latest innovations across Adobe Marketing Cloud, the actor spoke out about technology, his career and even some famous friends.
While reminiscing about his days on the Ocean's Eleven set, Amal Clooney's husband recalled some hilarious moments with his co-star Brad Pitt that easily won over the intelligent crowd.
"I got a bumper sticker in the shape of a pot plant that said 'F—k cops' and I put that on the back of his [Toyota Prius]," George recalled in quotes obtained by Vanity Fair. "Because there's no way you're not getting arrested with that."
But wait, he's not done just yet!
"I am working on a prank that will end his career," George shared. "If you take the time, if you're willing to sit on one for a couple of years, and just plant the seed…there's no rush."
Not to be outdone, George is the first to admit that Brad can handle the jokes and has some serious skills himself. In fact, while filming the memorable flick, Brad convinced Italian shoekeepers that George would only be greeted by his Ocean's Eleven character name Danny Ocean.
Putting pranks aside, the Oscar winning actor was also asked about a recent interview where he stated "anyone famous is a moron if they're on Twitter."
According to VF, George argued that any celebrity who has access to the press "can only do damage" on Twitter. He also cited Susan Boyle and Russell Crowe as celebs who may have faced hurdles after sharing too much online. 
In other words, don't expect any selfies of George and Amal to hit Instagram or Twitter anytime soon.