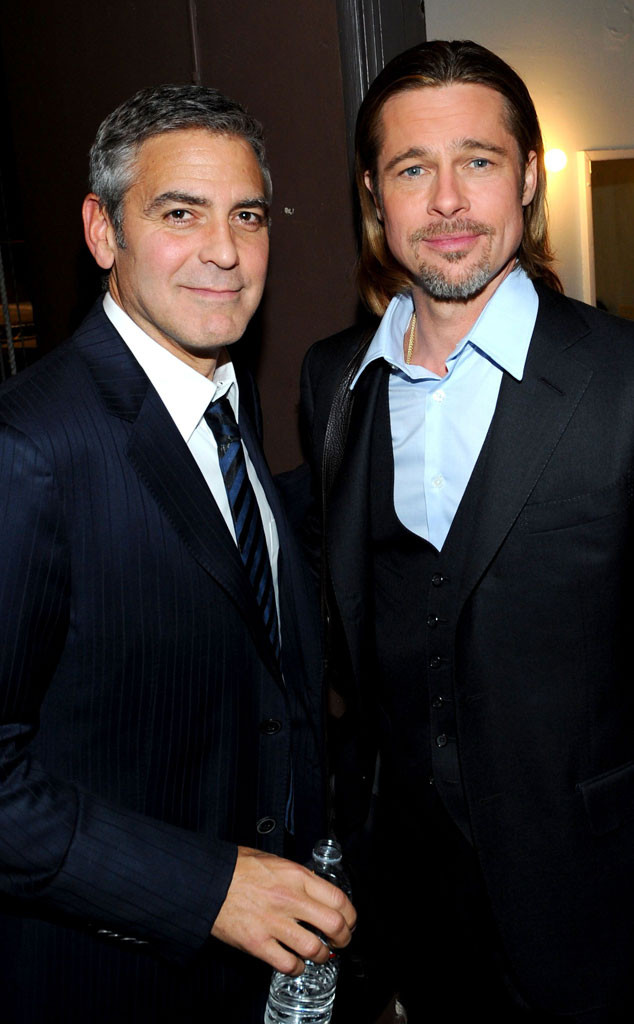 Michael Buckner/Getty Images
With friends likes these, who needs enemies?
George Clooney traveled to Las Vegas this week where he attended the Adobe Summit. While discovering the latest innovations across Adobe Marketing Cloud, the actor spoke out about technology, his career and even some famous friends.
While reminiscing about his days on the Ocean's Eleven set, Amal Clooney's husband recalled some hilarious moments with his co-star Brad Pitt that easily won over the intelligent crowd.
"I got a bumper sticker in the shape of a pot plant that said 'F—k cops' and I put that on the back of his [Toyota Prius]," George recalled in quotes obtained by Vanity Fair. "Because there's no way you're not getting arrested with that."
But wait, he's not done just yet!