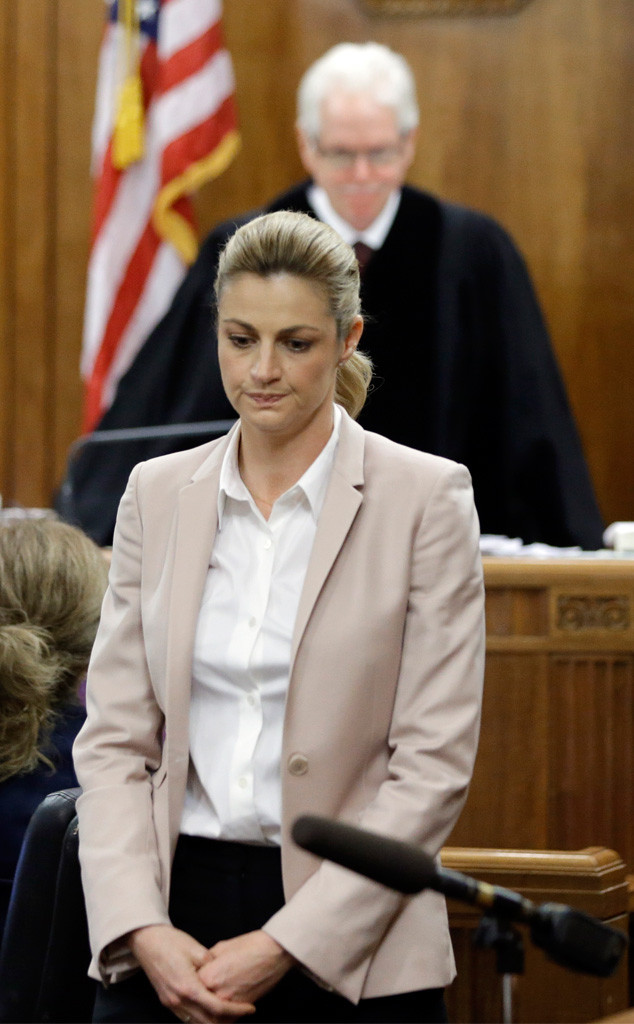 AP Photo/Mark Humphrey
Erin Andrews' peeping tom lawsuit may not be over just yet.
Attorneys for the Dancing With the Stars co-host have filed papers claiming that the Nashville hotel owner and its operator should pay the total $55 million judgment that a jury awarded the sportscaster earlier this month.
According to court documents obtained by The Tennessean, Erin's attorneys argue that the hotel defendants are jointly and severally liable for all of the plaintiff's damages. In addition, the final judgment "should reflect that each defendant is jointly and severely liable for the entire verdict."
"This court should issue a judgment against each defendant for $55 million, or at the very least, invite briefing from all parties on the matter before entering a final judgment," the court filing stated.
E! News has reached out to both parties for additional comment.