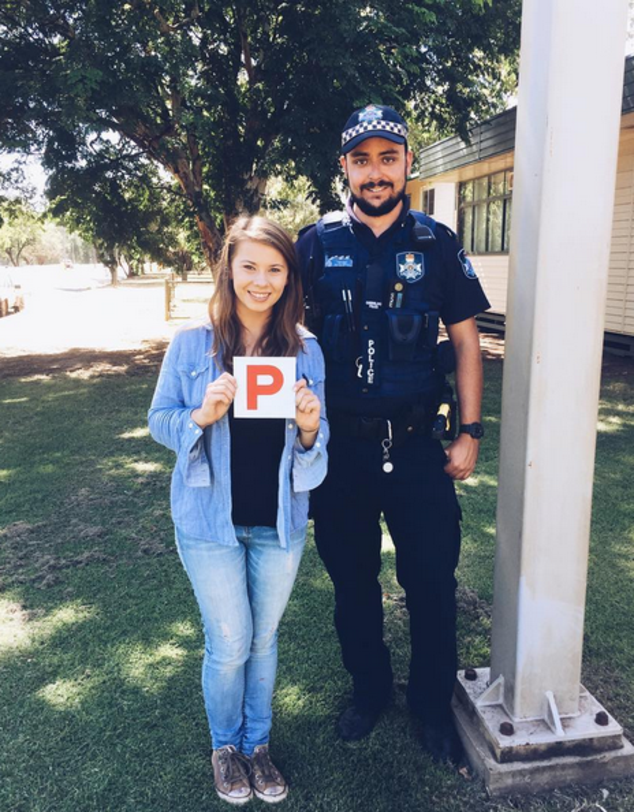 Instagram
It's official: 17-year-old Bindi Irwin is a licensed driver.
It's hard to believe that the young television personality and conservationist is old enough to get behind the wheel. But then again, Bindi did solidify her knack for hand-eye coordination when she was crowned as last year's victor on Dancing with the Stars' Season 21.
But while Bindi certainly has a lot to be proud of, the young star is far from big-headed about her wins.
Gracious as ever, Bindi took to her personal Instagram account this Tuesday to post a special celebratory pic—and heartfelt thank you message to boot.
"Thank you so much to Constable Joshua Little and Queensland Police for testing me today and giving me my license," Bindi captioned alongside a glowy pic of herself proudly holding up a "P" sign next to the equally smiley official.