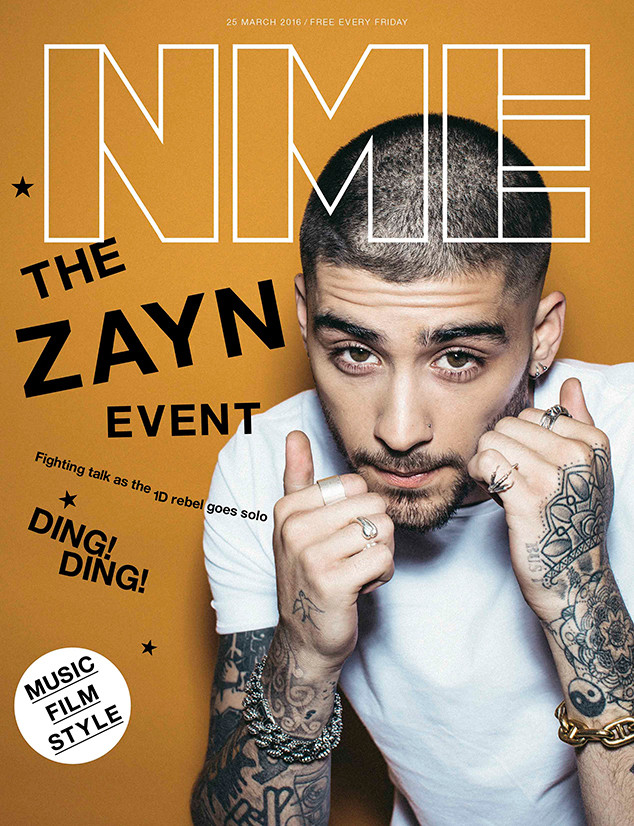 Nabil/NME
Zayn Malik will hit the year anniversary of his departure from One Direction in just a few days, but he admits things still aren't totally cool between him and his former band mates.
The 23-year-old pop star covers the latest issue of NME magazine and opens up about his life after leaving the group.
"You can be in the eye of it if you choose to be. Or you can let it overwhelm you," he says of the storm that followed his departure.