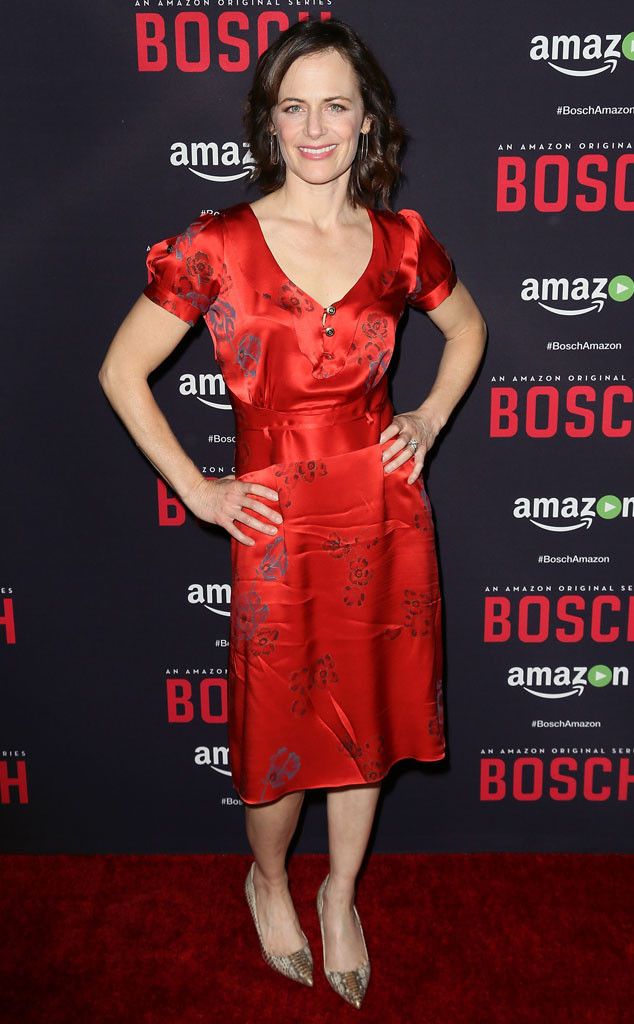 David Livingston/Getty Images
NCIS is beefing up its cast for the last two episodes of the season. 24 veteran Sarah Clarke has been cast as Tess Monroe, an FBI Special Agent who is transferred from New York City to DC. Right now Clarke's just in the final two episodes of season 13, but she could be sticking around next season.
"We feel so fortunate to have Sarah Clarke joining us to play Tess," Gary Glasberg, executive producer and showrunner of NCIS, said in a statement. "I've been a fan of her's going back to 24 and more recently Bosch. She's a gifted actress, a total pro, and we can't wait to introduce her to our NCIS family and have some fun."
Tess Monroe is described as "quick-witted, tough and shrewd." She's a multiple divorcee with no kids and thinks of her team as her family. She's no-nonsense on the outside, but has a big heart underneath with a belief in honor, justice and doing what's right. She'll fight to protect the values she holds dear, and her team, with determination and a bit of sarcasm.