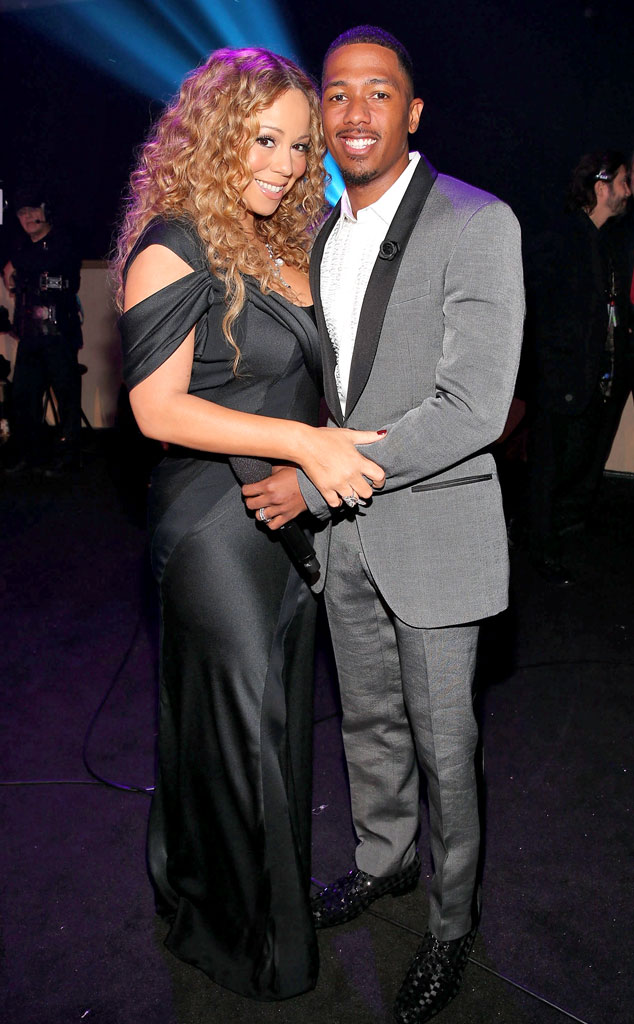 Christopher Polk/Getty Images For Nickelodeon
Nick Cannon and Mariah Carey are all good, despite rumors to the contrary.
Eight days ago, Cannon released a hip-hop song titled "Oh Well," which several media outlets speculated was written about his ex-wife. "Baby girl, don't cry / I won't lie / Our relationship was a lie," Cannon, 35, rapped. "But, baby, some die / I guess we parted, that's all / Oh well." In response to media outlets tried to read between the lines, Cannon went on a Twitter rant Tuesday in defense of Carey, who is currently engaged to businessman James Packer. He also expressed his frustrations over the song "Too Broke to Vote," which he believes deserved more attention.
"You know what I find funny, I actually released a spoken word piece about the corrupt system and the media pays it now mind...But someone releases one of my Character pieces from a film and media outlets flock to it making up stories about my ex...The devil is busy!" Cannon wrote. "We got to learn how to navigate through the sensationalism and lies. #DontBeDistracted."