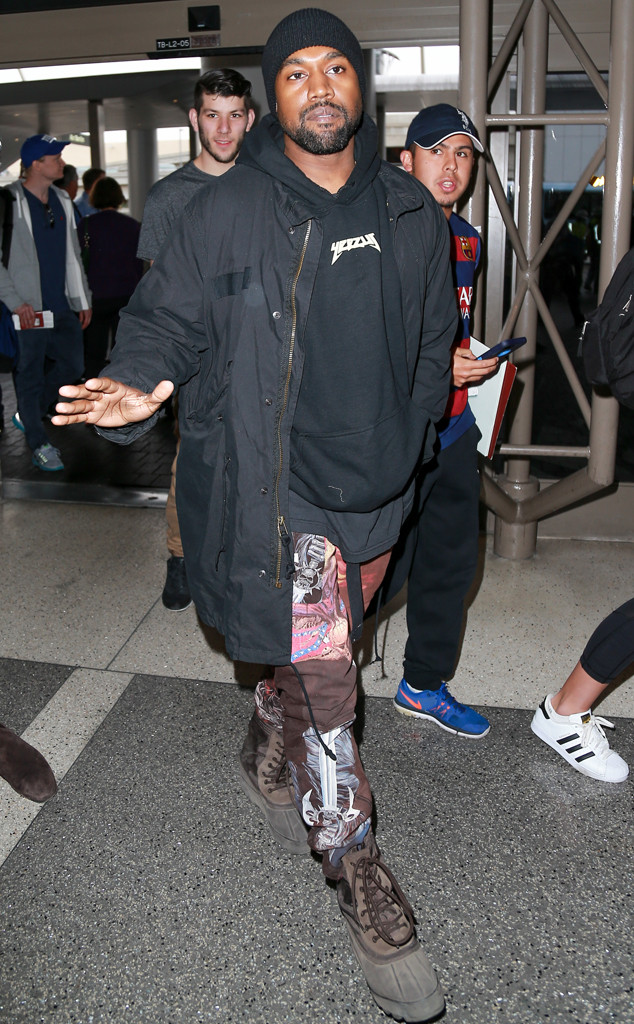 Stoianov/FAMEFLYNET PICTURES
Kanye West got back on Twitter this afternoon to share another rant in multiple posts of 140-characters or less, and while the social media sound-off as a whole is a bit difficult to understand, there were a few posts that definitely caught our attention.
For example, his Pablo pop-up shop was insanely successful and managed to rack up a million dollars worth of clothing in two days, according to the star.
But then 'Ye transitioned the conversation into speaking about his desire to fulfill his dreams without being silenced or shut down. He continued to thank the paps and social media because "in the past the press/old guard and powers that be would have silenced me a long time ago but I have a form of social immunity."
Yeezy ultimately concluded by telling his followers, "I love you guys...I have so much love in my heart and we just need the shot to create live breathe...I love you."
And then he added, "On another note, I strongly dislike suit jackets. I used the word dislike because I hate the word hate...And I used a period because contrary to popular belief I strongly dislike exclamation points!...I used an exclamation just to be an a--hole and also to make a point! LOL"
If you're interested by what Yeezy has to say, then we got you covered, because all the tweets are outlined for you below. Enjoy!