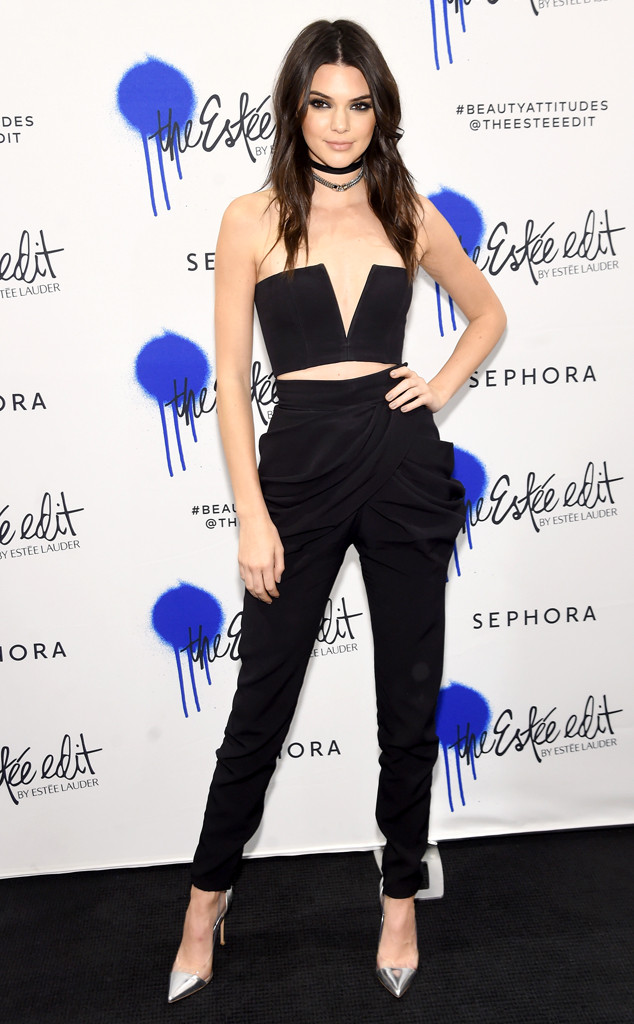 Jamie McCarthy/Getty Images
There's no doubt about it: Kendall Jenner loved celebrating Rob Kardashian this past weekend.
Just two days after turning 29, the sock designer enjoyed a belated birthday party at Nobu in Malibu. Surrounded by family including Kris Jenner and his sisters, Rob was all smiles while enjoying the St. Patrick's Day themed bash along the California coast.
As it turns out, the day was also a joyful one for many other Kardashian family members.
"It's all really amazing and we're just very happy to kind of see him and kind of hang out with us again," Kendall shared with E! News' Zanna Roberts Rassi at the Estée Edit by Estée Lauder launch event held at New York City's Sephora.