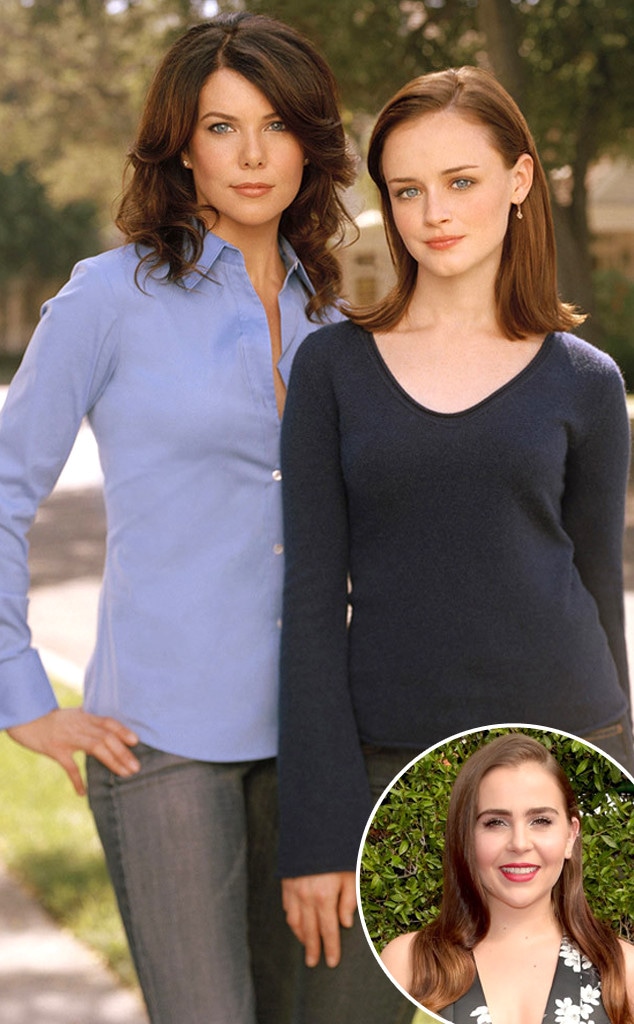 Jason Kempin/Getty Images, The WB/Frank Ockenfels
Rory Gilmore, watch out: Amber Holt is coming for you!
Mae Whitman, who played Lauren Graham's other TV daughter for five years on NBC's Parenthood, is reuniting with her former on-screen for a small cameo in Netflix's Gilmore Girls reboot, E! News has confirmed.
While there are no specifics about the role just yet, their interaction will "delight Parenthood fans," per TVLine, which originally reported the happy news.
There's no word as to whether Whitman and Alexis Bledel will come face-to-face in character, although they finally met in real life last June at the ATX Television Festival when the Gilmore Girls cast reunited all together for the first time in many years. While the duo started out as enemies ("AT LONG LAST WE MEET #drawyourswords#breaktheinternet," Whitman captioned a photo of her, Graham and Bledel together), they eventually joined forces ("JK YALL!," she captioned an adorable pic of the two TV daughters embracing. "We decided to adopt each other; meet Rory and Amber Bravermore!!!!!").
Whitman and Graham have stayed close since their time on Parenthood together, and are working on producing a movie adaptation of the book The Royal We (which Graham is writing).
Speaking of rivals, earlier this week, Jared Padalecki and Milo Ventimiglia teamed up on the Gilmore Girls set to film a promo for the upcoming movie Batman v Superman: Dawn of Justice (also produced by Warner Bros.). Naturally, Ventimiglia picked the broody Batman and Padalecki picked the all-American Superman.
The Gilmore Girls revival is not yet scheduled, but expect it to hit Netflix at some point in 2016 or 2017.
Watch:
Melissa McCarthy Talks "Gilmore Girls" Reunion