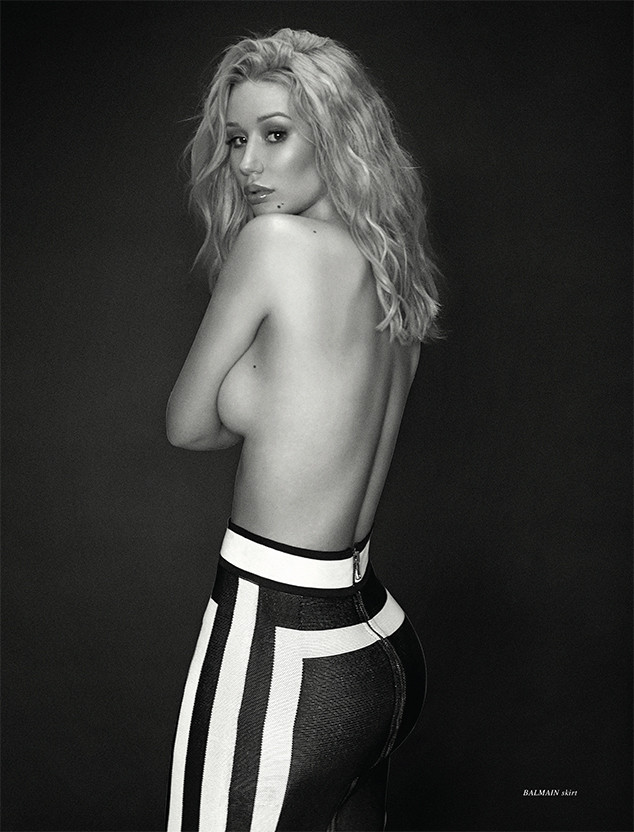 REMIX Magazine
Iggy Azalea is tearing down her clothing and her walls for the latest issue of New Zealand's Remix magazine.
The female emcee poses topless (again) for the April issue of the publication and opens up about her career, her infamous feuds and what she does when she's not focused on music.
Despite the heavy involvement of her team on her first album, The New Classic, she's decided to really focus on her own taste and opinions for her sophomore album, Digital Distortion.
"I love The New Classic, I think it's a great album," she explained, "But I do think I lost myself in it a bit because I was so concerned with other people's opinions."