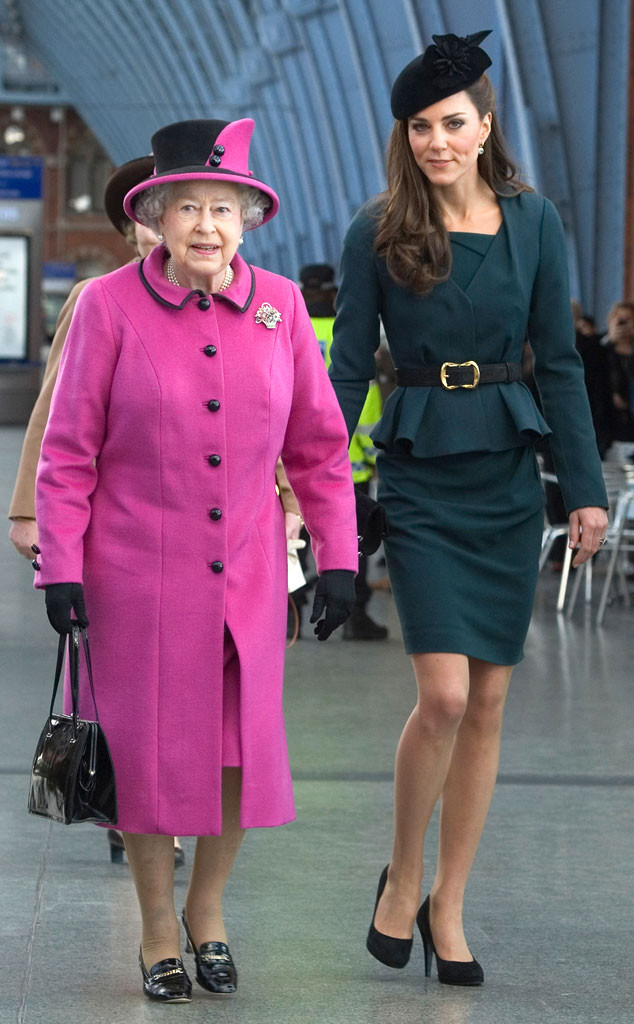 Anthony Devlin - WPA Pool/Getty Images
Buying a gift fit for a queen can be quite the challenge. For Duchess of Cambridge Kate Middleton, that meant making something from the heart.
When the 34-year-old mother of two went to stay at Queen Elizabeth II's Sandringham House for her first Christmas as a newlywed after becoming an official royal in 2011, she knew she could not arrive empty-handed. But, what do you get for the woman who has virtually everything? Her grandmother's recipe for homemade chutney, of course! However, the decision did not come easily.
"I was worried what to give the Queen as her Christmas present. I was thinking, 'Gosh, what should I give her?," the Duchess said in an interview for ITV's Our Queen at Ninety documentary. "I thought back to what would I give my own grandparents and I thought, 'I'll make her something' which could have gone horribly wrong. But, I decided to make my granny's recipe of chutney."
Some would say it was a brave choice—even Kate was apprehensive about whether the recipe would be well-received by Her Majesty.
"I was slightly worried about it, but I noticed the next day that it was on the table," she added during the interview.
We can't think of a better seal of approval than the Queen serving it to her very own guests!