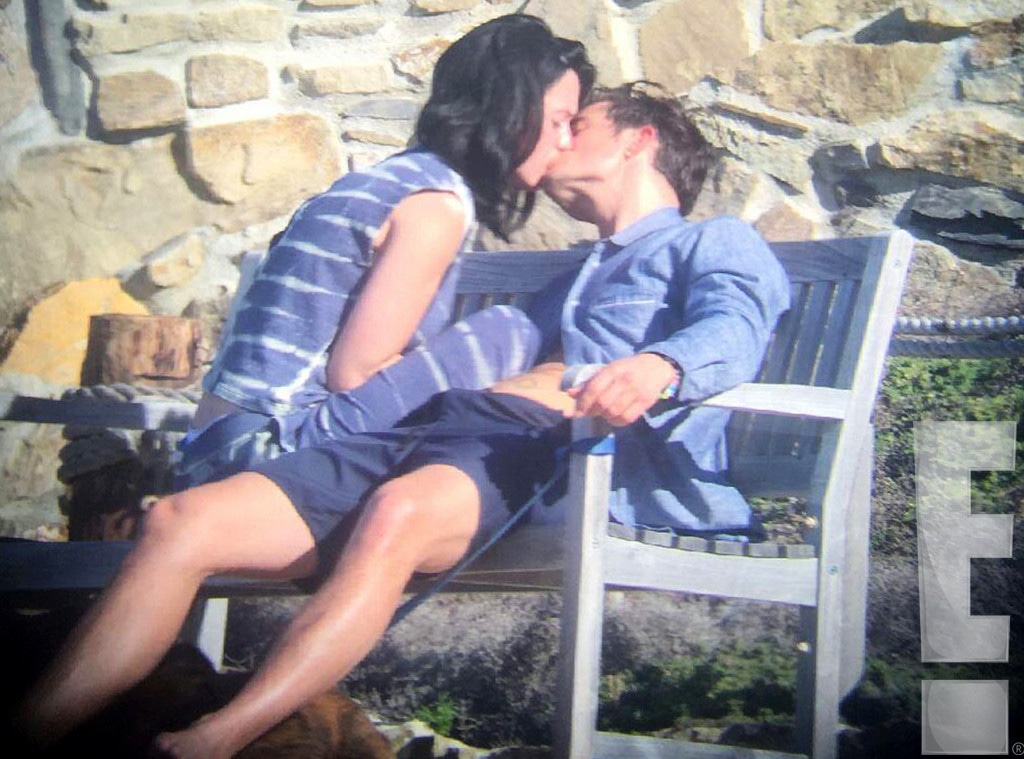 Splash News
These two can't seem to get enough of each other, but we're not complaining.
Just after taking a short romantic getaway together in Santa Barbara, Calif., Katy Perry and Orlando Bloom were spotted packing on the PDA yet again while enjoying a beach day out in Malibu earlier today.
"They looked very loved up and were paying more attention to each other than the view," an eyewitness tells E! News exclusively.
The casually clad couple were photographed sitting on a bench at the beach with Bloom's dog to see the sunset, but it seems like they were distracted by each other, because instead of taking in the golden view, they were seen lip-locking for "a couple of minutes.
Ah, love is in the air.
The duo were just seen at the San Ysidro Ranch in Santa Barbara on Sunday, where they engaged in a passionate and steamy makeout session. And in case there was ever any question, sources recently told E! News they're definitely official.
"Katy likes how down to earth Orlando is," the insider explained to us earlier this month. "They seem to be getting serious and are an official couple. She calls him her boyfriend."
Of course this is only made even more obvious with the amount of time they've been spending together recently—from LA to London to Santa Barbara to…who knows where next?!
Katy and Orlando were first rumored to be hooking up during the 2016 Golden Globes after getting cozy at a few parties together. They continued sparking romance rumors when they met up again at Stella McCartney's Autumn 2016 Presentation during fashion week followed by a fun night at Adele's concert in L.A.
It's safe to say that speculation has now turned into steamy fact.
Just take a look at all of these cute couple pics of them below for visual evidence.