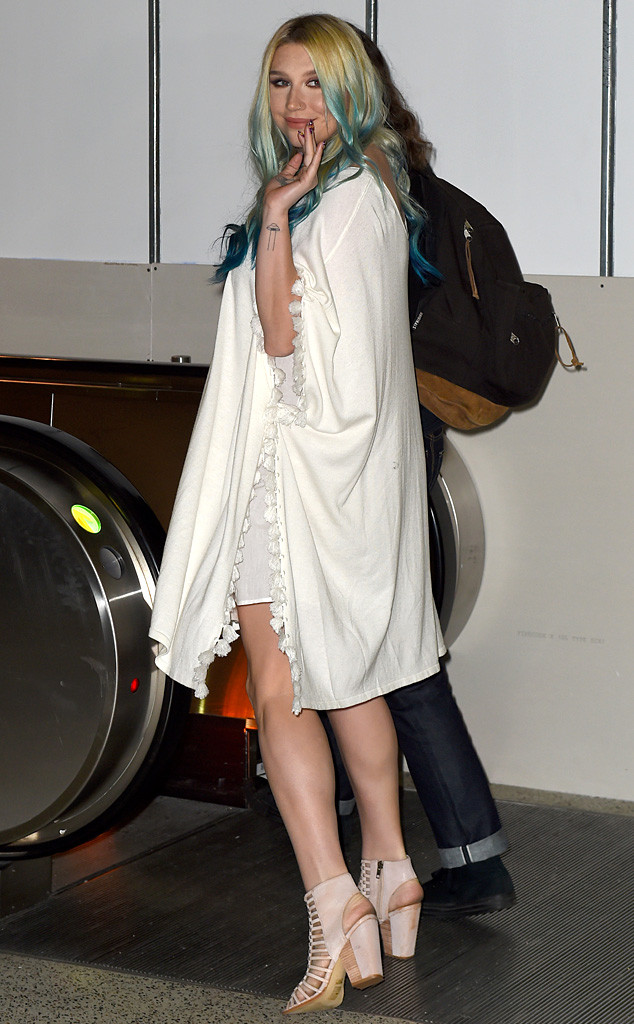 AKM-GSI
Kesha is not about to let this Dr. Luke legal battle come and go without a fight.
The singer and her lawyers appealed a judge's decision last month to keep her in her recording contract with the Sony music producer, real name Lukasz Gottwald, arguing that the ruling denying Kesha's request for an injunction on her recording contract to release music outside of the producer's authority is in the likes of "slavery."
According to Kesha's appeal, which was obtained by E! News, the singer's legal team stated, "First, the Court erred in basing its decision on its finding that Kesha could record without interference from Gottwald. Although it recognized that "slavery was done away with a long time ago" and that '[y]ou can't force someone to work...in a situation in which they don't want to work,' the Court's ruling requiring Kesha to work for Gottwald's companies, purportedly without his involvement, does just that. As the Court itself recognized, '[i]t's slavery. You can't do that.'"