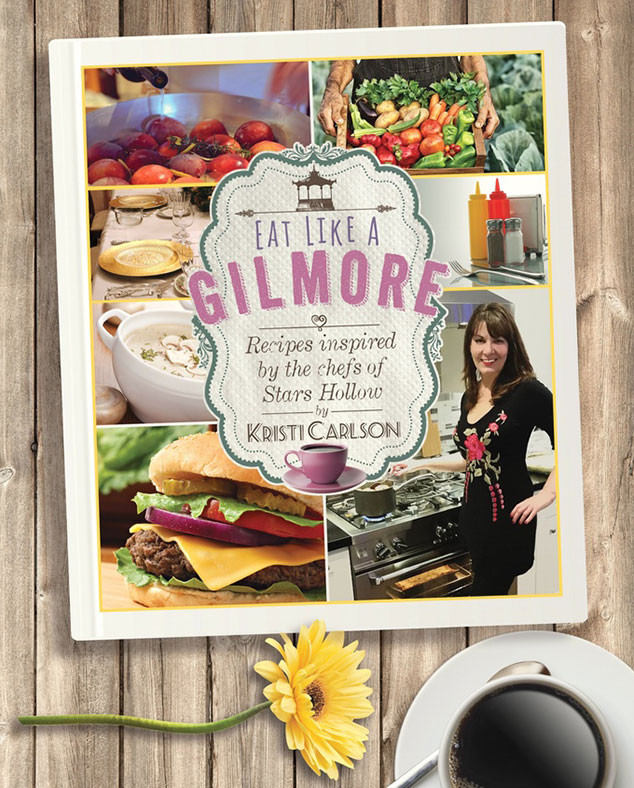 ( Brian Anderson, Eat Like a Gilmore by Kristin Carlson)
If you're a fan of Gilmore Girls, you know that Rory and Lorelai love food.
Chef Sookie St. James might not be part of the highly anticipated Netflix revival, but that doesn't mean you can't look forward to new and delicious Stars Hollow-inspired food. Eat Like a Gilmore, Kristi Carlson's cookbook comprised of "recipes inspired by the chefs of Stars Hollow," is already in-the-making!
There's a Kickstarter underway to help fund production costs for the Eat Like a Gilmore cookbook, which is slated for a December 2016 release. According to the description, meeting the $20,000 goal "is a 'break even' scenario" for the chef/author when you factor in the cost of ingredients, photography, shipping, etc.