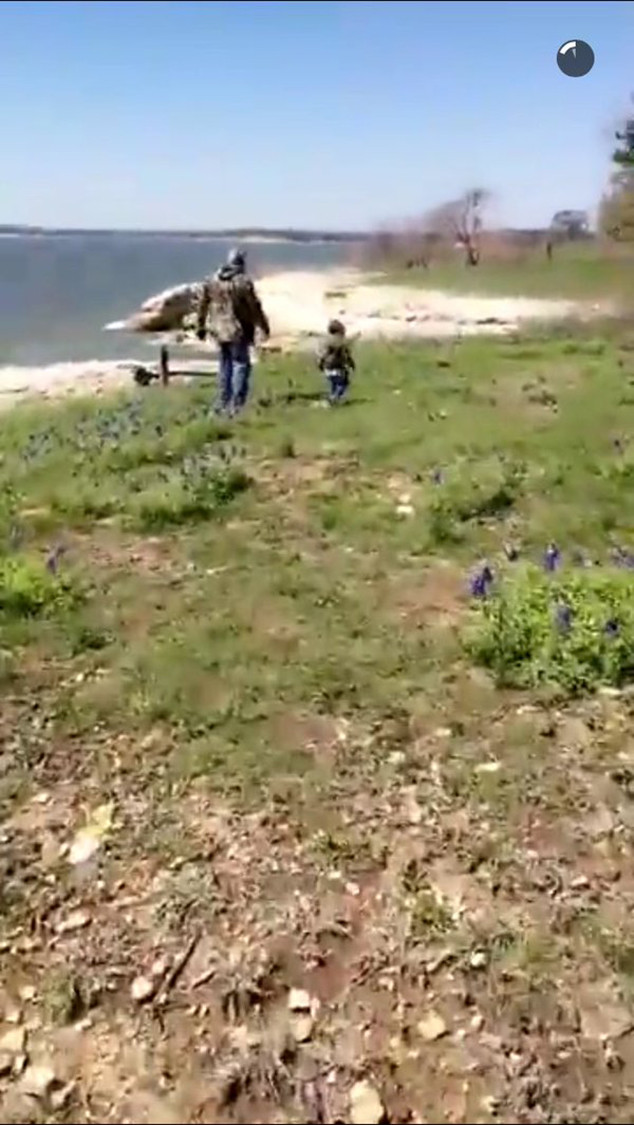 Snapchat
Gwen Stefani is celebrating the success of her new album with Blake Shelton and her son Apollo Rossdale!
The songstress, who recently released This Is What the Truth Feels Like, is projected to be No. 1 on the Billboard Top Album Sales chart, which would be her first weekly album sales victory as a solo artist. Some of that might have been a result of Blake's purchases, as he tweeted all the copies he bought.
"I may have gone overboard…" the country hunk joked on Twitter before Gwen replied, "OMG!!!! #Muse Gx."
To commend her work, Gwen, Blake and Apollo went for a hike and documented it on Snapchat. Walking through the forest, picking up branches and walking along the shoreline are just some of the activities this trio did.
Of course, Gwen also enjoyed a glass of red wine while out and about with her boyfriend and son. But the cutest part of her day, however, is when she trailed behind Blake and Apollo and recorded them spending time alone. In a video captured on Snapchat, Blake follows Apollo has takes the lead on this group's adventure.