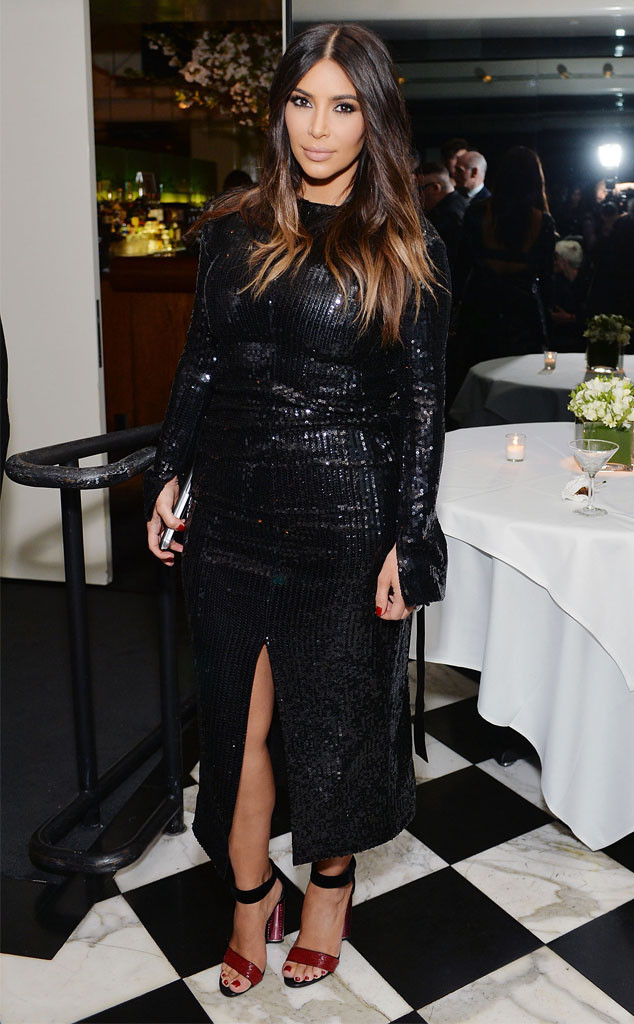 Stefanie Keenan/Getty Images for The Daily Front Row
Kim Kardashian took to her blog on Monday for one of her repeated features titled "Current" in which she reveals her momentary loves, dislikes, obsessions and so on.
One thing she's really stoked on right now? Her weight loss progression after giving birth to baby Saint West in December.
Kim revealed she's back to wearing her workout clothes because "they are fitting again," noting that she wants more things to start fitting again, too.
She added, "42 lbs down and 28 to go!"