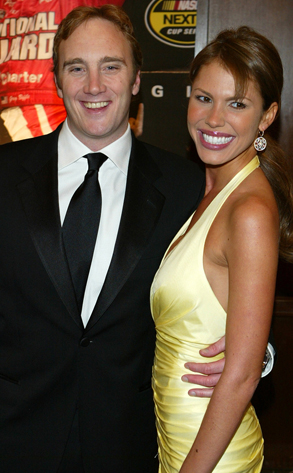 Kevin Kane/Getty Images
Jay is unwittingly looking to add Mohr laughs to his life.
Following in the footsteps of John Ono Lennon, the Gary Unmarried star filed a petition a week ago to legally add his wife's surname to his own, thereby making his full appellation Jon (his birth name) Ferguson Cox Mohr.
Well, better than the other way around, isn't it?
Seriously, though, it's a sweet gesture—and a two-year anniversary present. Mohr swapped vows with Las Vegas actress Nikki Cox on Dec. 29, 2006. It was his second trip down the aisle and, per documents filed Dec. 19 in Los Angeles Superior Court, the one he's looking to make stick. (View the petition.)