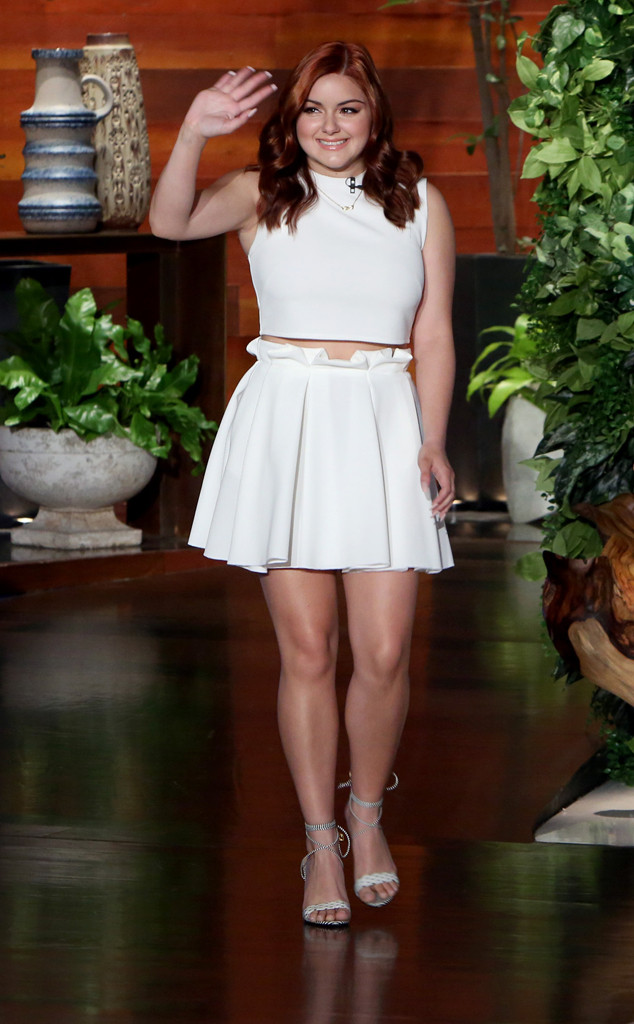 Michael Rozman/Warner Bros.
For Ariel Winter, it's not all fun and games on The Ellen DeGeneres Show. The actress took a seat on the comedian's couch Monday to elaborate on a years-long personal battle.
The 18-year-old Modern Family star may play the teenage daughter of a nuclear family on the popular FOX show, but behind the scenes, she has been embroiled in a legal battle with her own mother for years. In May 2015, the actress declared she had officially become emancipated.
"Emancipation is basically you become your own entity," she told the daytime talk show host. "Nobody controls you anymore. You handle your own business affairs, your own living arrangements; your own money. Everything is sort of in your own hands."
Winter's battle for freedom stemmed from alleged emotional and physical abuse from her mother, Chrisoula Workman, whom she hasn't spoken to in three years. Before Winter could be fully emancipated, she became the responsibility of her older sister and fellow actress, Shanelle Workman, as a young teen.
"From 14-17 [years old] it was a legal custody battle. My sister was granted temporary custody first and then when I was 17 in the beginning of the year she was granted permanent custody," she explained during the interview. "To kind of just move forward with the process and end it all together, we got me emancipated and I could just handle my own affairs."