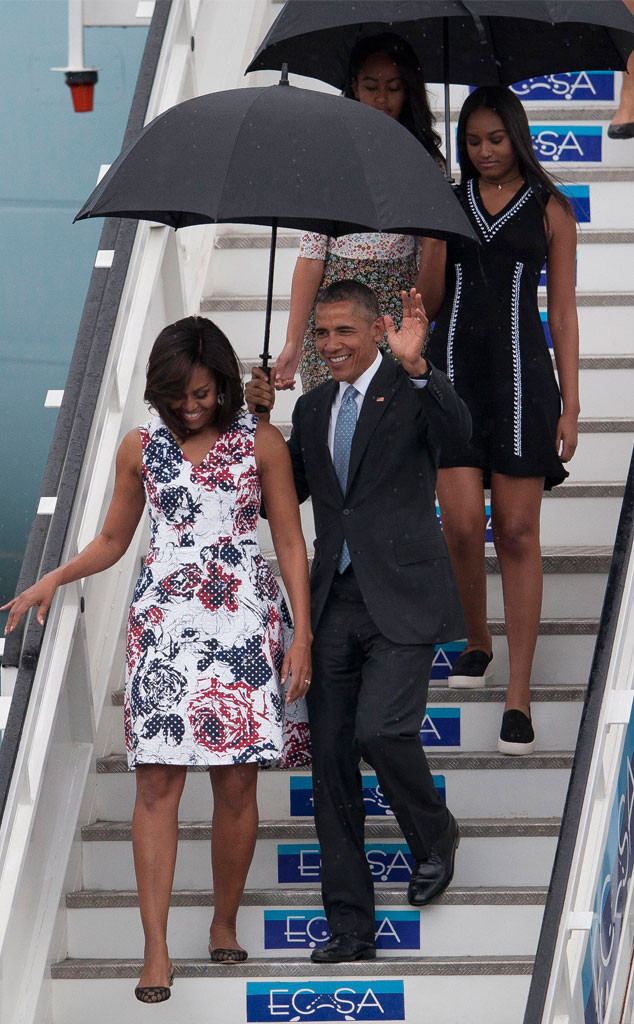 AP Photo/Fernando Medina
Despite the raindrops, the first women of the White House brought sunny style along for their first official trip to Cuba.
Clad in black, white and floral-print sundresses, First Lady Michelle Obama and daughters Sasha Obama, 14, and Malia Obama, 17, were a breath of fresh fashionable air as the family descended the steps of Air Force One on Sunday to take their historic first steps in the nation's colorful capital, Havana—the first of any presidential family in nearly nine decades.
Their ensembles for the day were a far cry from that of former First Lady Grace Coolidge when she made the trip with former President Calvin Coolidge in 1928. Gone are the days of flapper-inspired drop waists and cloche hats—Michelle opted for a sleeveless white cocktail dress adorned with a cranberry and navy floral print designed by Venezuelan-born American designer Carolina Herrera.
The First Lady previously wore a power blue Herrera creation to welcome Pope Francis to D.C. in September.