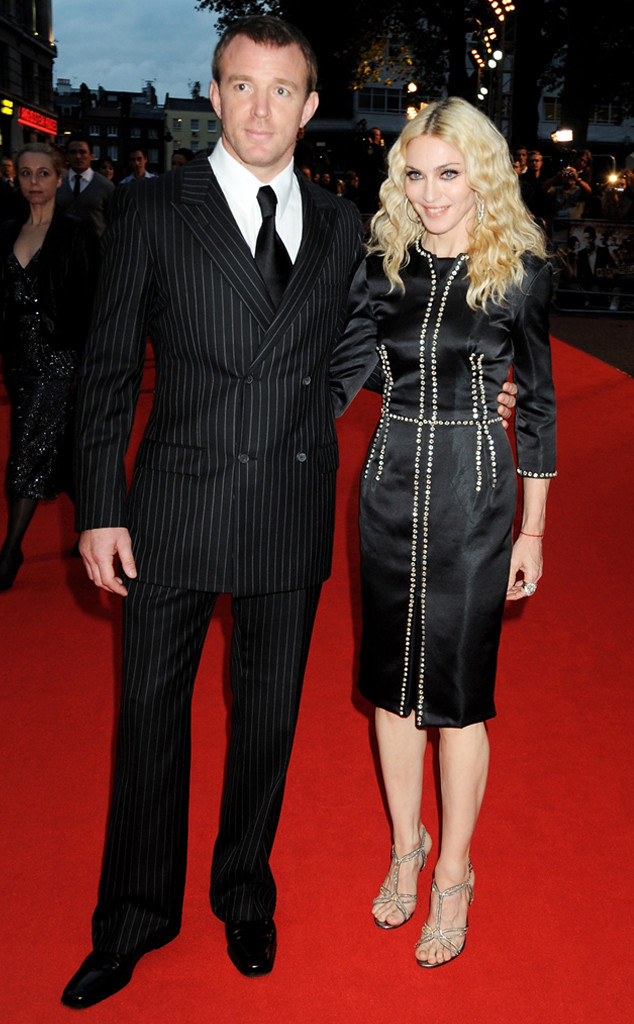 Dave M. Benett/Getty Images
Madonna and Guy Ritchie will have to narrow their legal battle down to New York.
The A-list exes faced off again in court Monday over custody of their son Rocco Ritchie, where a U.K. judge ruled that their dispute should be settled in the New York Courts. The judge said Madonna could drop her London court proceedings to focus on the stateside ones, but he didn't rule whether Rocco should return to the Big Apple to be with his mother.
He also urged the "Express Yourself" singer and her ex to work together to settle the custody dispute privately, which has played out in the media in a very public way. "For all the media coverage, comment and analysis, this is a case born out of circumstances that arise for countless separated parents the world over," the judge said.
Earlier in March a New York Supreme Court judged urged the same thing, adding that they should also stop putting pressure on their 15-year-old son.
Rocco used to travel with Madonna on her Rebel Heart tour, but left to stay with his father in London, where he's now enrolled in school. At the March 2 hearing, everyone agreed that Rocco should remain in London until his parents can come to an agreement.