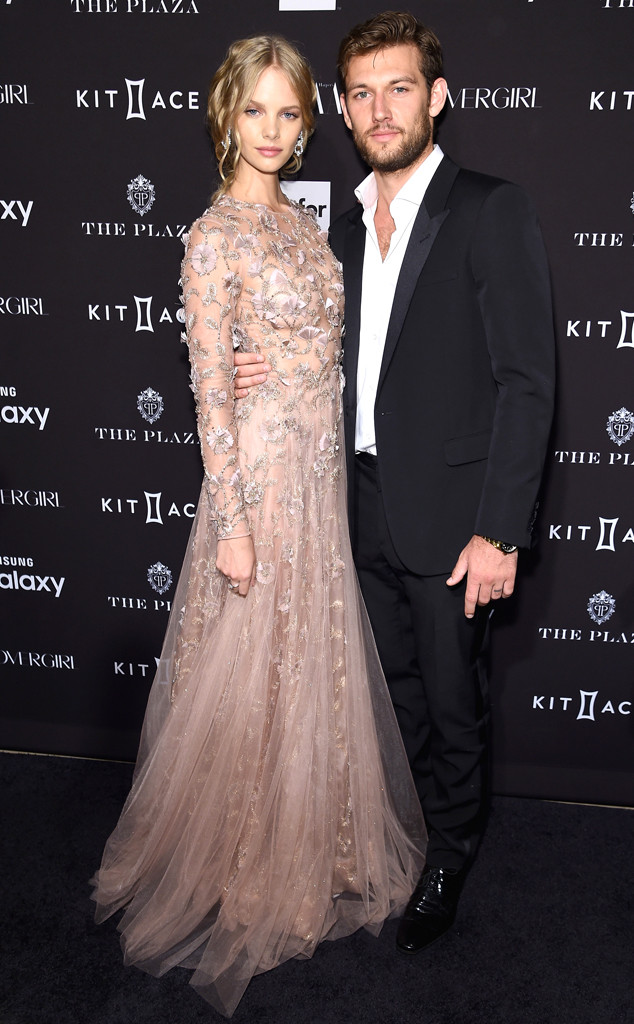 Jamie McCarthy/Getty Images
Say it ain't so folks!
After reports surfaced that there may be trouble in paradise involving Alex Pettyfer and Marloes Horst's relationship, the couple decided to set the record straight on Instagram Sunday morning.
"I wouldn't normally do this as I like to keep my life private," the Magic Mike star began in his post. "Despite what may be written, Marloes and I split up due to her being a crazy hot supermodel and her and my work just keeping us apart."
He continued, "It was a mutual decision. We are incredible close and love each other tremendously !!! We are best friends and who knows what the future holds. #shewillalwaysbefamily #factisgreaterthanfiction."
Marloes echoed the sentiments that there is no animosity between the two in her post that featured a photo of the duo looking in love on the red carpet.