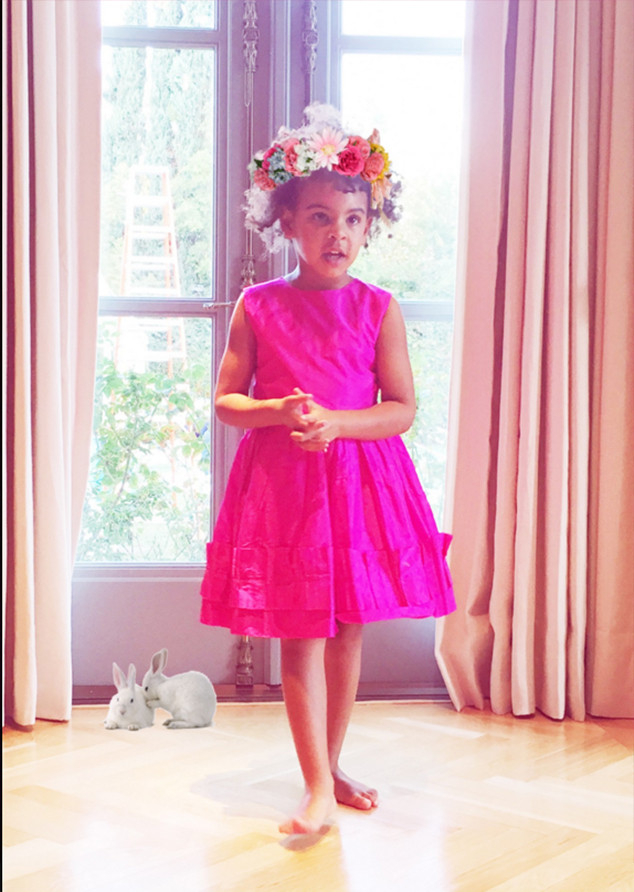 beyonce.com
Easter came early for the Carters!
Beyoncé, 34, posted on her website photos showing her and husband Jay-Z's only child, daughter Blue Ivy Carter, 4, in cute, colorful, seasonal and holiday-themed outfits. The two are joined by Bey's sister Solange Knowles, 29. The pic were posted Sunday, the first day of spring and a week before Easter Sunday.
Blue Ivy is wearing a sleeveless hot pink, ruffle-trimmed, knee-length summer dress, a colorful flower crown and appears barefoot amid a backdrop of a Photoshopped pair of white bunnies.
Another photo shows the little girl wearing a bunny ear hairband and laughing while standing in front of her aunt, who sports a long cobalt blue blazer and mini skirt and red and white paper crown. In her hands are Photoshopped bunnies.