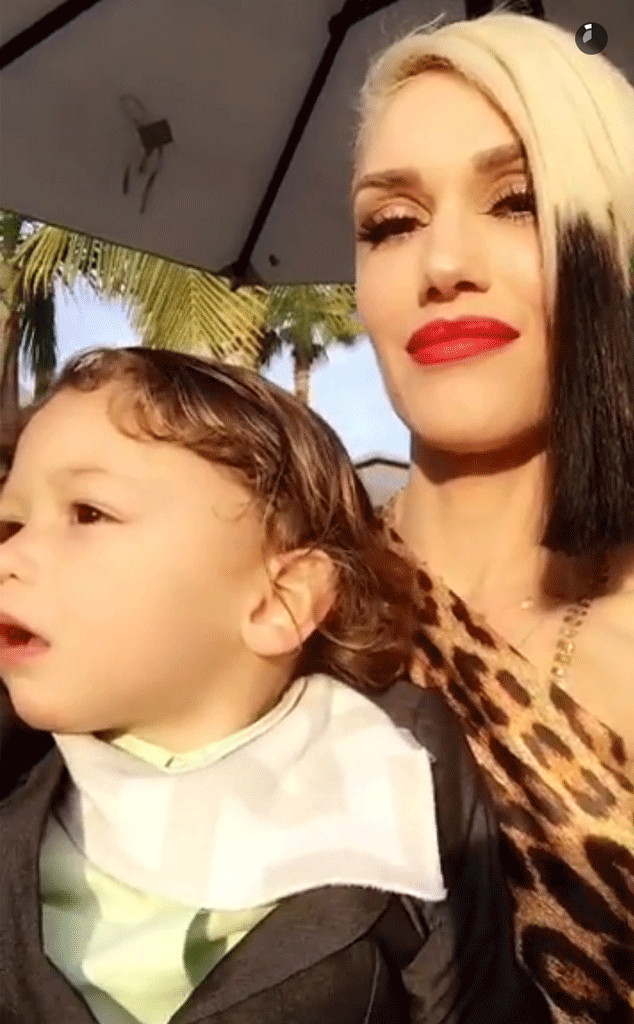 Snapchat
Let the celebrations continue!
As spring break officially kicks off for Gwen Stefani and her children, the happy family traveled back home to Orange County where they attended the wedding of their close friend Zelva.
In several Snapchats, the lead singer of No Doubt let followers into the romantic weekend that kicked off Friday night with a rehearsal dinner at Javier's Crystal Cove in Newport Coast.
Fast-forward to today and the "Make Me Like You" singer was looking her best as she shared special moments from her friend's ceremony.
Wearing a leopard print dress with her signature black and blond hairstyle, Gwen gave fans an inside look at the sunset wedding that featured Kingston serving as the man of the rings and Zuma who walked the bride down the aisle.