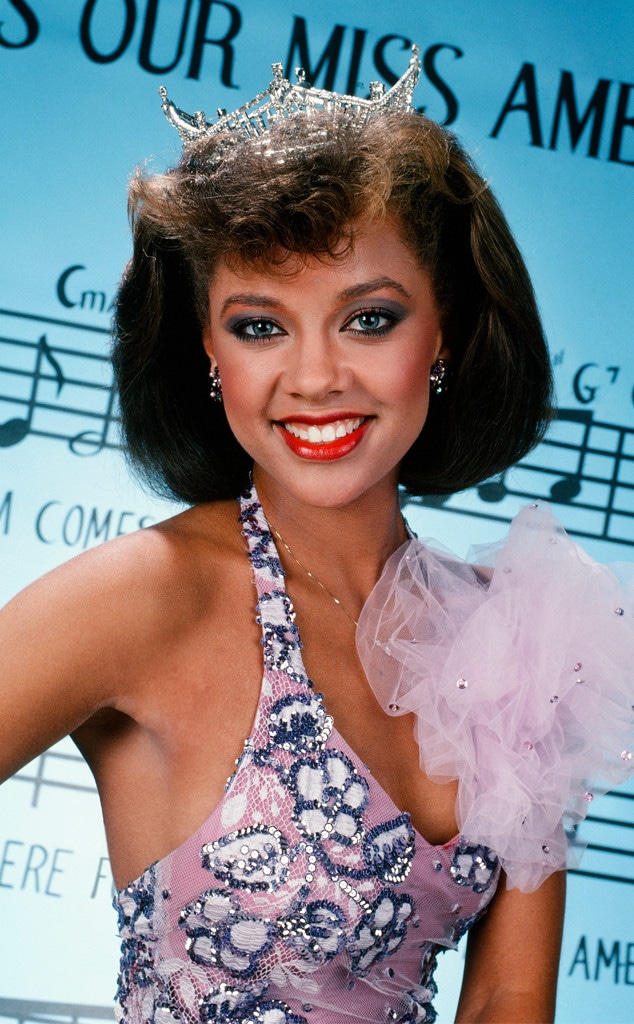 NBC/NBCU Photo Bank via Getty Images
From the outside, beauty pageants appear to be absolutely perfect. From the gorgeous evening gowns the contestants wear, to the flawlessly executed interview answers, the pageants seem to take on an ethereal quality. The truth, however, is that they're anything but flawless.
Check out 10 scandals that rocked the pageant world and made the winners give up their crowns:
1. Vanessa Williams' Nude Photos Scandal (1984): Before she became a famous singer and actress known for roles on shows such as Desperate Housewives, Williams won the Miss America pageant. She was stripped of her crown after a naked pic scandal. She received a public apology from the Miss America Organization during the 2016 pageant.
2. Miss World Zimbabwe's Nude Photo Scandal (2015): Emily Kachote was also stripped of her title after naked pics of her surfaced on an app.
3. Miss Nevada USA's Nude Photo Scandal (2007): Katie Rees also had to give up her crown after nude photos of her were posted on MySpace.
4. Miss Universe Puerto Rico: No Press! (2016): Kristhielee Caride had to give up her tiara because she wouldn't participate in any on-camera interviews. Desiree Lowry, an organizer for the event, told reporters, "When I'm listening and she says, 'I don't like the camera,' I say that is a big problem. Miss Puerto Rico is a public figure and part of your job is to be in front of the camera."
7. Miss Teen Wanganui's Not Blonde Enough (2010): Olivia O'Neil, a 15-year-old from New Zealand, had won the pageant but dyed her blonde hair brown three months later and posted a photo of her with her new hairstyle on Facebook. A pageant spokesperson later confirmed the her crown was taken away due to her decision to dye her hair, telling the New Zealand Herald, "The expectation in holding the crown [was] that she maintain the image she had when she won it."
8. Miss Delaware Teen USA's Porn Scandal (2013): Melissa King had to give up her tiara and sash after a porn site posted a sex tape of a woman alleged to be her. King denied making the video, but complied.
9. Miss California Pageant Accounting Error (2008): Christina Silva was named the winner of the 2007 contest but days later, it was revealed that there was a mistake in tabulating votes, and that Raquel Beezle was the real winner.
10. Miss Pennsylvania USA Resigns (2012): Sheena Monnin pulled out of the Miss USA competition and cut ties with the Miss Universe Organization after failing to make the top 16. The organization said she had resigned over the group's policy regarding transgender pageant contestants. Jenna Talackova, a transgender woman, had competed in the Miss Canada pageant. Monnin wrote on Facebook that she left because she could no longer be affiliated with a group she considers to be "fraudulent, lacking in morals, inconsistent, and in many ways trashy" and also said she decided to distance herself from the organization that "did not allow fair play and whose morals did not match my own." The Miss Universe Organization denied her accusations.