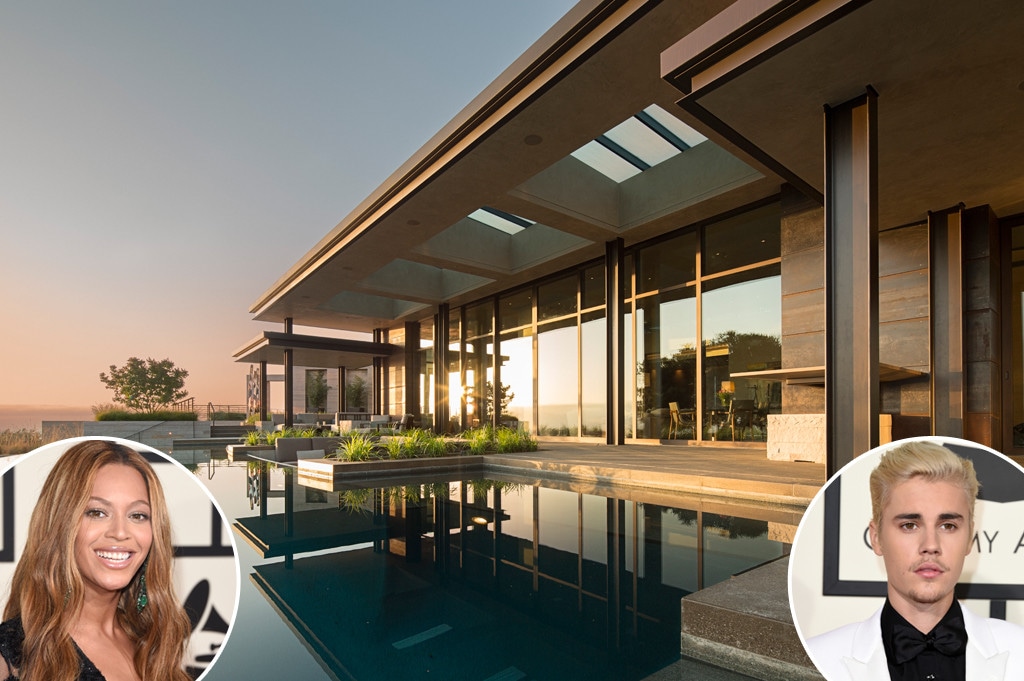 Airbnb
When you're renting a getaway home for the likes of Justin Bieber and Beyoncé, chances are it's one of the most incredible places ever created.
Such is the case for one San Francisco-based mansion.
Going for a mere $10 thousand a night on Airbnb with over five "suite" bedrooms, 11 acres and a killer view of the SF Bay to Silicon Valley, it's no surprise Queen Bey found her throne in the "contemporary masterpiece" of a home during Super Bowl weekend with Bieber following suit on his stop in the city earlier this week.
According to the description, the "net-zero" home boasts an outdoor fireplace, vanished edge pool, spa and a fully stocked fitness center.
Guests are also encouraged to use the game room, which includes a full bar and pool table, and the "Studio Becker designed kitchen" with five ovens, three dishwashers and a butler pantry.
And just in case, the home also comes equipped with a chicken so you'll always have fresh eggs in the morning as well as an orchard with 60 fruit trees and a rooftop vegetable garden.
As for the architecture and decor, the space was designed by Noel Cross Architects and built by Evans Construction, Inc. with "a clear aesthetic vision for sustainability and design that works in harmony with the beauty of the surroundings." The modern, state of the art interiors were created by St. Dizier Design.

As expected (and necessary when staying somewhere as cool as this), Bieber took a few photos of the gorgeous views from the home, sharing them on Instagram to give his fans some serious envy.
"Bless up," he captioned the picture above.
The Biebs also shared this gorgeous photo, showing a silhouette of himself overlooking the gorgeous SF views.
"Bay Area #Airbnb," he captioned the pic. "Thanks for hooking me up, @airbnb."
Beyoncé also shared a few photos from her stay in the luxurious home.
In the photo above you can see her lounging comfortable by the fire pit with the rolling hills of San Fran looking lush in the background.
Now that it's seen guests like the Biebs and Bey, we can only imagine what future A-listers will call the space their "home away from home" in the future.
Oh, and if anyone wants to invite us along for a weekend, we're down!