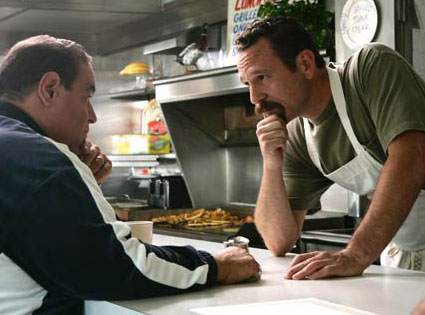 HBO
The flapjack slinger who won the heart of The Sopranos' gay mafioso Vito Spatafore is dead.
New York police confirm that the body of actor John Costelloe was found Dec. 18 in his Brooklyn home, an apparent suicide.
The 47-year-old actor was best known as the mustachioed short-order chef Jim "Johnny Cakes" Witowski, the unrequited object of affection of Joseph Gannascoli's on-the-lam capo Vito during the 2006 season.
Costelloe's credits also included an episode of Law & Order, as well as small roles in such films as Woody Allen's Manhattan Murder Mystery, Die Hard 2 and, most recently, the current Oscar-bait release Doubt.