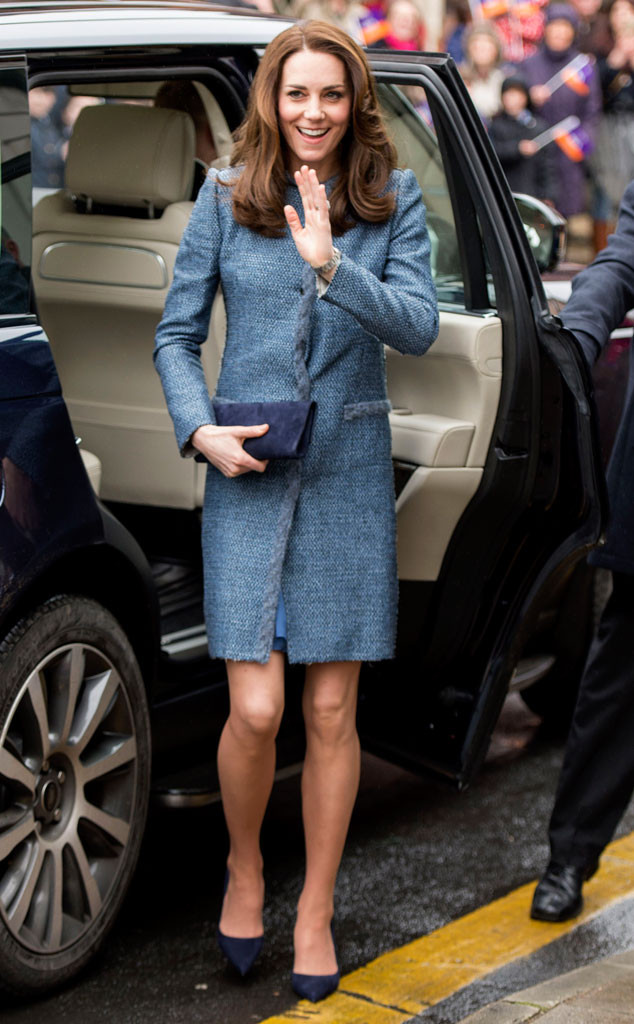 Mark Cuthbert/UK Press via Getty Images
Open for business!
Duchess of Cambridge Kate Middleton brought some royal sunshine to deserving families in a drizzly England town Friday. Bundled in a blue tweed Missoni coat, the 34-year-old mother of two arrived in Holt, Norfolk to officially open a new store for EACH Hospice, an establishment meant to provide support for life-threatened children up to 18 years old and their families in the surrounding area. Middleton has been a royal patron of EACH since 2012.
Surrounded by two families currently receiving care from the volunteer organization, the royal beauty snipped the ribbon held by two young boys in front of the building's entrance to mark its official debut as EACH's 21st shop, which are typically filled with donated items.
"We are delighted The Duchess of Cambridge will be taking the time to help us celebrate the opening of our new shop in the beautiful town of Holt," Tracy Rennie, EACH Director of Care, said in a statement. "We're really looking forward to becoming an integral part of the town's thriving and friendly community, and are confident local residents will help us make the shop a great success."