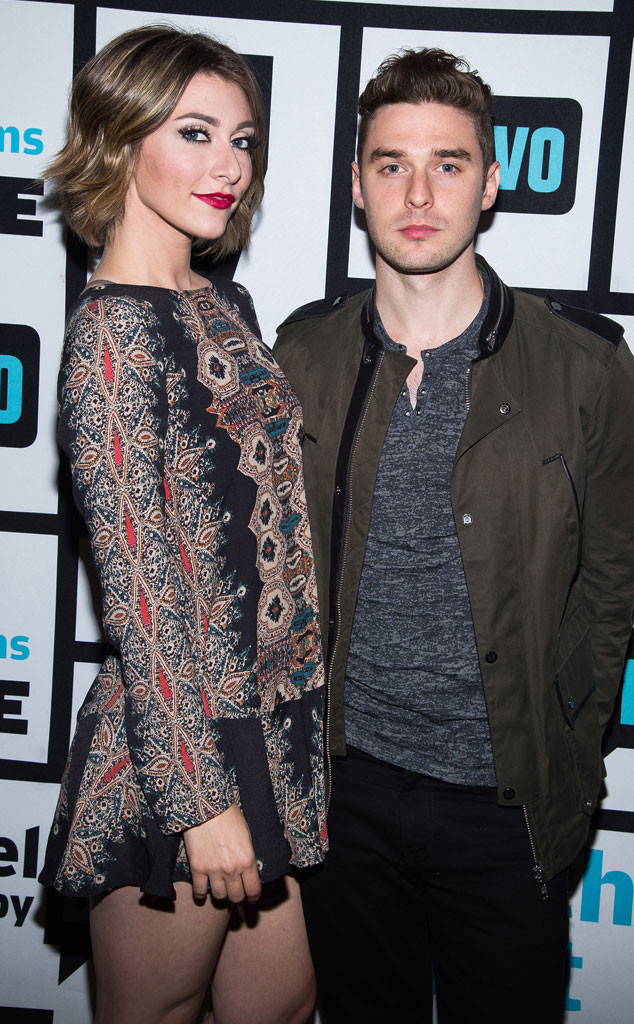 Charles Sykes/Bravo/NBCU Photo Bank via Getty Images
Congratulations are in order!
Karmin's Amy Heidemann and Nick Noonan are married! The couple broke the news in an inconspicuous way—by having Amy change her last name on her Twitter profile. Afterwards she tweeted, "Me & the hubby performing Saturday at @sxsw who's going?"
One fan was so anxious to see an official wedding pic that he Photoshopped their images onto a bride and groom. "@karminmusic post a wedding pic! Here's a fake one while I wait," the fan tweeted. The duo jokingly responded to the goofy pic, "How did our photos leak?"
Amy and Nick opened up about their engagement in an interview with HuffPost Live in April 2015 and dished that they didn't have a date set.
"Absolutely not," Nick joked when asked if they had started planning, but admitted they did have one at one point before canceling it.