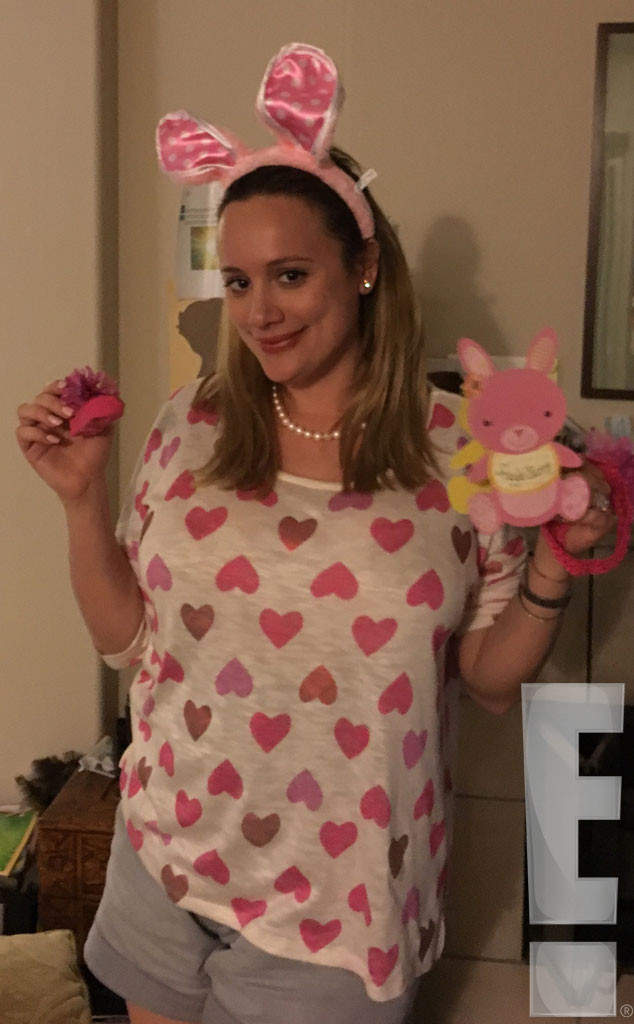 Courtesy of Erica Rose and Galen Gentry
Everything is coming up roses for The Bachelor's Erica Rose!
The mom-to-be, who announced her pregnancy Feb. 1, is expecting a daughter in September. "We are so excited to be having a baby girl," Erica and her fiancé, Galen Gentry, tell E! News exclusively. Erica, famous for wearing a tiara, adds, "Now I finally have someone to hand my tiaras down to! The next step will be designing a dream princess nursery: all pink everything!"
This will be the first child for Erica and Galen.
From the beginning, Erica has kept it real when it comes to sharing tidbits about her pregnancy on social media. "Okay so I have gone overboard with my pregnancy weight gain," she tweeted Feb. 16. "Today it's time to get back on track! #preggersprobs." On March 10, the Bachelor Pad vet shared more "#pregnantgirlprobz," telling her followers, "I miss going out and looking hot!"