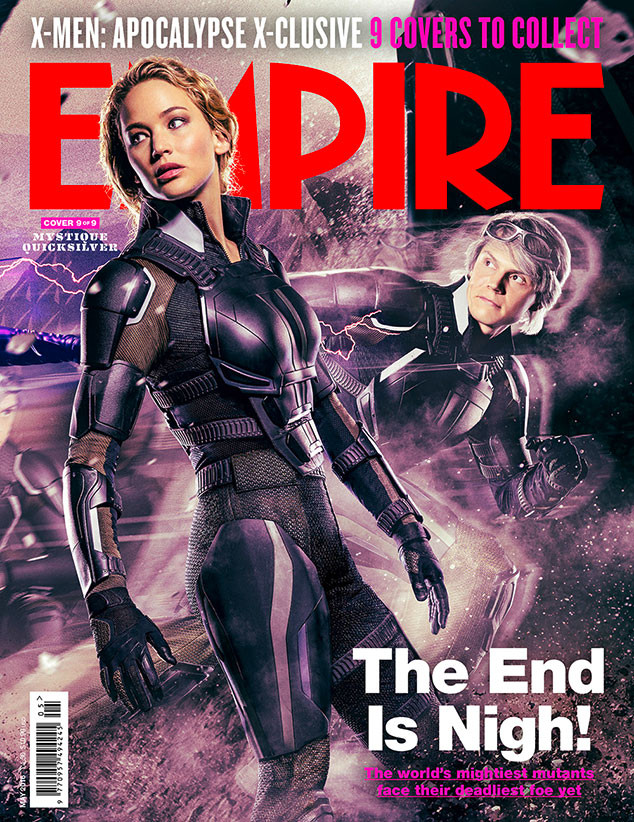 Empire, Empireonline.com
The end is nigh, but Jennifer Lawrence doesn't look worried!
The X-Men: Apocalypse cast got their own Empire covers, and as you can see, Mystique and the rest of these mighty mutants are ready to fight.
Alexandra Shipp (Storm), Michael Fassbender (Magneto), Oscar Isaac (Apocalypse) James McAvoy (Professor X), Sophie Turner (Jean Gray), Kodi Smit-McPhee (Nightcrawler), Nicholas Hoult (Beast), Tye Sheridan (Cyclops), Rose Byrne (Moira MacTaggert), Olivia Munn (Psylocke) and Evan Peters (Quicksilver) are also featured across the 9 covers.