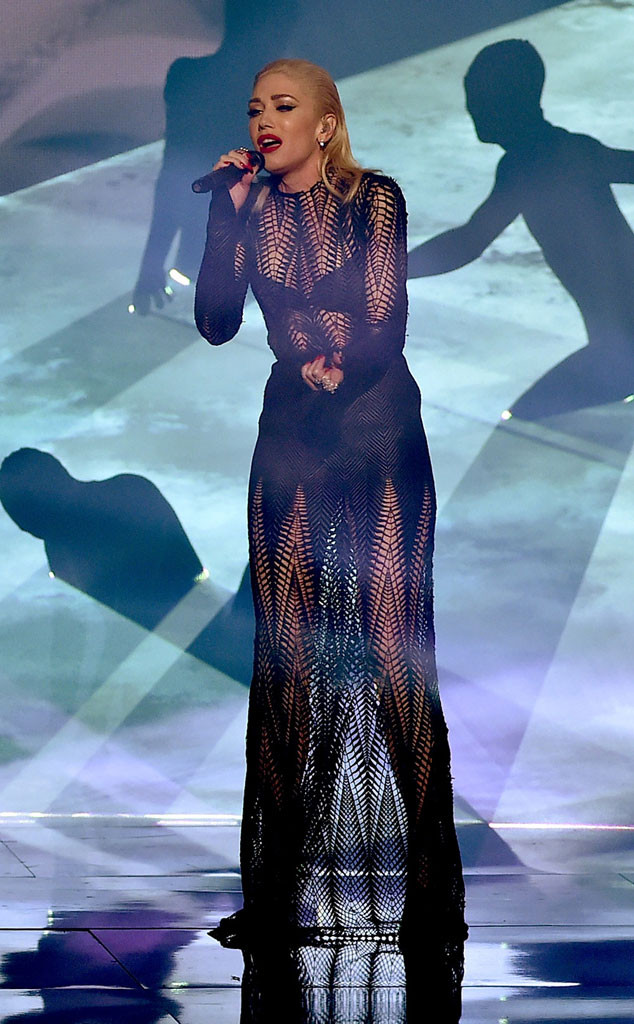 Kevin Winter/Getty Images
By now everybody knows that Gwen Stefani's new album is a heavy-hitter full of major zingers. This Is What the Truth Feels Like, out tomorrow, is exactly how it sounds: An emotional roller coaster full of truth bombs about her recent marital breakup.
For ex Gavin Rossdale it's surely a bitter pill to swallow, and for Blake Shelton the album probably feels like listening to lyrical rainbows and lollipops. For the rest of us, it's an acceptable way to gawk at their love triangle.
But while songs like "Used to Love You" may seem shocking to those of us who have been keeping tabs on the relationship drama, tomorrow's album isn't the first time that Stefani has used the art of song to air her many, many feelings. In fact, she's been writing heavily emotional lyrics since the days of Tragic Kingdom. Thanks to the lyrical specialists over at Genius, we're getting the chance to walk down the memory lane of Gwen Stefani's discography, stopping at every gut-wrenching song line along the way. Let's review the most shocking.